Sony unveils STR-DN1030 Home Cinema Network AV Receiver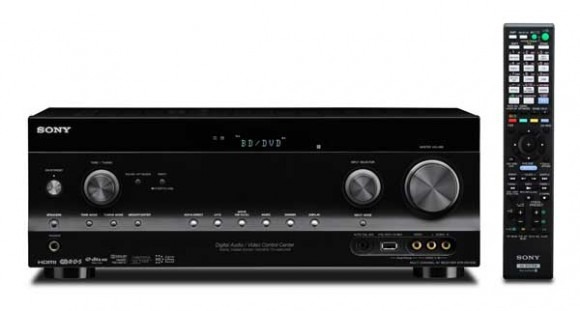 Sony has unveiled a new Home Cinema Network AV receiver that features built-in Wi-Fi and AirPlay capability. The new receiver is called the STR-DN1030 Home Cinema Network AV Receiver. The receiver supports up to 7.2 Channel audio and has 120 W per channel of power. This is the first AV receiver to include built-in wireless connectivity, and it has five HDMI ports on the back.
Sony also equipped the receiver with HD Digital Cinema Sound and Advanced Digital Cinema Audio Calibration technology for powerful and precise sound. With the integrated wireless connectivity and AirPlay support, the receiver allows the user to stream music from the iPhone, iPod, or iPad. The receiver can also stream music from a computer and supports on-demand entertainment through the Sony Entertainment Network.
The receiver uses its integrated auto calibration technology to optimize the surround sound based on the position of the speakers in the room. The device also has a range of acoustic modes ranging from jazz club to sport allowing the user to select the best setting for their tastes. Other connectivity options include a single HDMI output, five HDMI inputs, the USB 2.0 port, and more. Sony also offers a Media Remote app allowing the user to control the receiver with a smartphone or tablet.