Sony Unveils PS3 Downloadable Content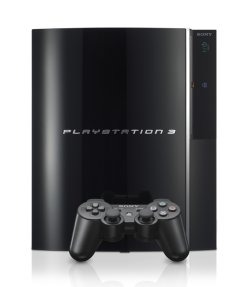 At long last, it's becoming clearer now as to exactly what Sony has in store for the gaming world with their PlayStation Network Platform. They've unveiled the first set of downloadable PlayStation 3 games set to hit by the end of the year as well as detailed a few things about how the new network service will work with Sony's PSP handheld system's upcoming PSOne emulation. The PS3 game downloads include Blast Factor, flOw, Lemmings, Kazuo (a number puzzle game), Puzzle (only a working title for the time being) and Mainichi Issho. As for the rest, hit the jump!
Sony also announced the first series of PSOne games that will be available for purchase and use on a PSP:
Resident Evil Director's Cut (Capcom)
Konami Antiques MSX Collection Vol.1 (Konami)
Konami Antiques MSX Collection Vol.2 (Konami)
Bishi Bashi Special (Konami)
Arc the Lad (SCEJ)
Jumping Flash (SCEJ)
Minna no Golf 2 (aka Hot Shots Golf 2, SCEJ)
Silent Bomber (Bandai Namco)
Tekken 2 (Bandai Namco)
Mister Driller (Bandai Namco)
These titles will become available in late November. So if you manage to get your hands on a PS3 AND you have a PSP already, you can expect some awesome PSOne emulation. Otherwise, you'll need to wait for Sony to get its production issues in order before you'll have the chance to enjoy their network offerings. Oh well...
[via IGN]