Sony Unveils Personal Content Station And Portable Wireless Server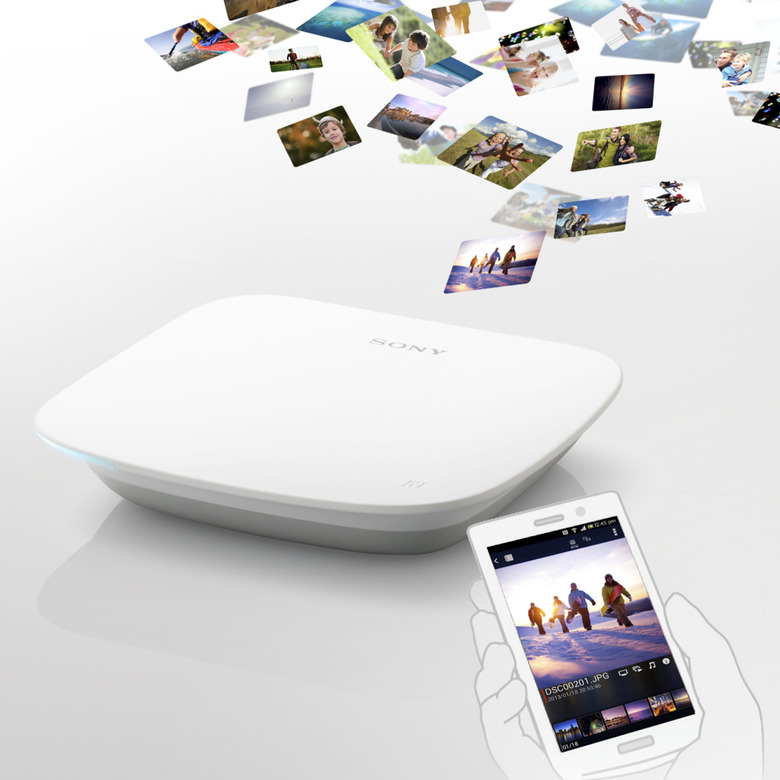 Sony has unveiled two new ways for its customers to store and share content: the Portable Wireless Server and Personal Content Station. These devices allow users to store videos and photos in a centralized way from multiple devices, with the Portable Wireless Server also functioning as a backup power source for mobile devices, such as smartphones and tablets. You can check out a video, as well as the particulars, after the jump.
First up is the Personal Content Station, which you can check out in the video below. This device functions as a centralized storage station to backup and store content from devices via USB, or wirelessly via its corresponding mobile app for Android and iOS. The device features an integrated video transcoder, as well as an HDMI port for HD video playback. Content stored on the device can be shared via social networks and email, for example, from a mobile device without manually transferring the content to the device first.
The Portable Wireless Server, on the other hand, is an option for those who need something that can go with them on the plane, road, or wherever life takes them. The device is aimed toward smartphone and tablet users, and serves as a backup powering station for those times the battery is low and no outlet is available. The PWS offers an SD/Memory Stick Duo slot, as well as a USB port. Content can be accessed and shared via its corresponding PWS Manager app from Google Play and the App Store. Up to eight users can utilize the device at once.
The Personal Content Station feature 1TB of storage, and requires Android 2.3 or higher/iOS 6.0 or later. The Portable Wireless Server, meanwhile, offers 10 hours of audio playback on a charge, and measures a mere 2 x 4.25 x .75-inches. Both devices will be launched in Europe this summer, with no hard date or price provided.
[via Sony]