Sony unveils F5 and F55 CineAlto 4k camcorders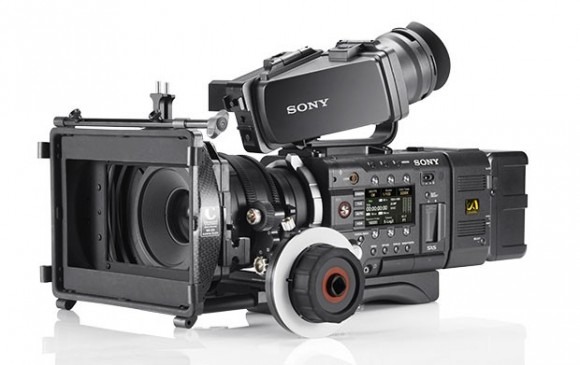 Sony has announced the arrival of its two new high-end 4k camcorders, the PMW-F5 and the PMW-F55, which it says is to fill the gap between its PMW-F3 and F65 cameras. These camcorders are aimed at the professional market, and are obvious competitors to the likes of RED. No price yet, but considering that the F65 costs $65,000, it's safe to assume these camcorders are beyond most budgets.
Both the F5 and the F55 offer HD recording, while the F5 offers 2k and the F55 offers 4k. These CineAlto 4k camcorders support recording in XAVC MPEG-4 AVC/H.264 format, MPEG-4 SStP, and industry standard XDCAM 50mbps 4:2:2. Both camcorders can be used with the AXS-R5 RAW recorder, with the F5 recording up to 120fps and the F55 recording up to 240fps as 4k RAW data.
The F55 supports connection to the PVM-X300 30-inch 4k monitor and the 84-inch BRAVIA 4k LED television. Both camcorders feature a PL-mount for use with a wide variety of lenses. The viewfinders are digital, comprised of OLED and LCD options. The OLED viewfinder has a resolution of 1280x720, and is 0.7-inches in size, while the LCD viewfinder "offers 10 time the contrast of previous Sony LCD viewfinders..."
Both the F5 and F55 utilize Sony's SxS PRO memory cards, available in 64GB and 128GB capacities, which support high frame rate recording. In terms of batteries, both devices use Olivine-Lithium Iron Phosphate battery packs, offering double-rate speed charging and 150 minutes of consecutive filming. The camreas are slated for release in February.