Sony unveils Cybershot RX1R point-and-shoot with 24.3MP full-frame sensor

Sony has announced one of its latest additions to the RX-series of CyberShot cameras: the RX1R. This compact point-and-shoot features, among other things, a full-frame 35mm 24.3-megapixel sensor, the same that was offered in the previously-released RX1 camera. Rather than replacing the RX1, this latest iteration complements the series with additional features and image quality that Sony says offers the "sharpest detail ever."
The CyberShot RX1R is hailed as offering high-image quality despite its dimunitive body, partly achieving this by eschewing the optical low-pass filter featured in the RX1, which served to remove artifacts but had an effect on image quality, as well. Eliminating the OLPF results in better capture of fine details, and helps ensure there aren't any blurs or light dispersion causing issues.
Sony does state that in certain photography situations, photographers may still encounter visible color artifacts and/or moire in their images – such is the nature of things. The instances of this happening, however, are expectently lower than with the CyberShot RX1. As far as the lens go, the RX1R features a fixed Carl Zeiss Sonnar T F2 unit, likewise featured in the RX1 camera.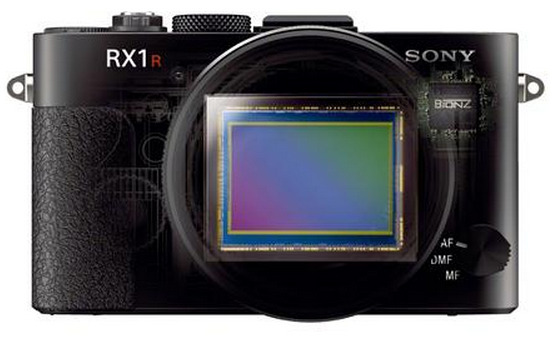 And of the other features, there's support for Sony's TRILUMINOS technology, which is particularly relevant for those have one of the company's Bravia TVs. An optional stereo mic is available for use with the camera's full HD video recording mode. The RX1R's weight and measurements are the same as the RX1, but the unit is said to feature "refinements to suit discerning photographers."
The RX1R is available for pre-order now from Sony's website for $2,800. Come July you'll be able to grab it from shelves, but Sony doesn't say exactly when, specifically that it'll be sometime in the middle of the month. It is also available for pre-order now in the UK, with the same roll out date applying there as in the US.