Sony unveils cool CMT-CX5 audio system that wall mounts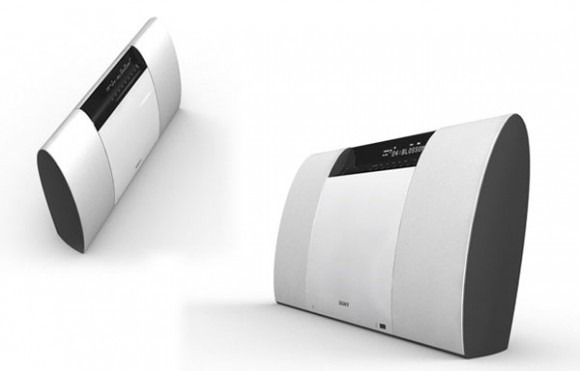 Being able to hang stuff on the wall is cool at times because it will get things off your counters or cabinets so you have more space for other junk in the home or office. TVs and even home theater gear is often wall mounted today. Sony also has a new wall mounted audio system that promises high quality audio and won't take up much space in whatever room you put it in. The new audio system is called the CMT-CX5.
If you don't want to wall mount the CX5, it can also sit on a desk or a shelf. It has a special system inside called the Dynamic Sound Generator x-tra that helps to make the sound more robust. The design of the system lets you use it as a single larger device or remove the speakers and separate them from the center player portion for a broader sound stage.
The user interface is also said to be easy to use and the CX5 has an iPod dock built in to play your digital tunes directly. Other playback sources include a USB port, CD player, and line-in. The device also has a DAB tuner inside as well. It will be offered in black or white colors and is set to Ship in August at an undisclosed price.
[via Pocket-lint]