Sony Uncharted games go to digital download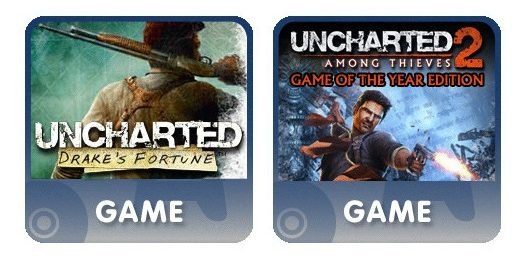 If the one thing that has stopped you from picking up either of the first two entries in the story-driven PS3 adventure series Uncharted was that you had to go out to the store to pick up a boxed copy of the game, here's some good news. Sony has decided to make both Uncharted: Drake's Fortune and Uncharted 2: Among Thieves Game of the Year Edition available through the PlayStation Network's PlayStation Store next month.
Of course, the more appealing reason for Sony to make these games available at a click of a button is that they will become impulse buys for bored gamers when they're just sitting at home. Also, die-hard fans will no doubt like the ability to delve into the games easily without needing to swap discs in their PS3. Sony did not announce prices for the downloads, so they will assumedly cost the same as buying them at a store.
The "Game of the Year Edition" distinction for Uncharted 2 means that it comes with five additional downladable add-ons. All of this DLC is now available for free, so anyone who purchased the original Uncharted 2 will be able to get up to speed at no additional cost. Both games will hit the PlayStation Store simultaneously on June 26.
[via PlayStation Blog]