Sony Ultra HDTV's add original series, Interstellar to 4K lineup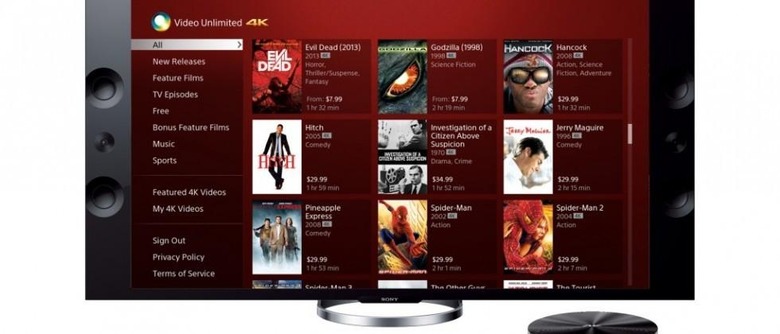 Sony's line of 4K Ultra HDTV's are designed to provide incredible resolution, but 4K video offerings are still slim pickings. To counter the lack of 4K content available, Sony isn't just adding to its library of content on its 4K Video Unlimited service for its Ultra HDTV's. Sony is charging ahead and making its own 4K video content with the new TV series, "Powers". Sony also just added Christopher Nolan's Interstellar to its UltraFlix 4K video library.
"Powers", which is the first original scripted series for Playstation, will follow two homicide detectives who investigate crimes committed by those with superhuman abilities. The show takes a look at the flip side of a world where superhumans battle it out, and the detectives are left to pick up the pieces. "Powers" will join Sony's collection of 4K offerings on the FMP-X10 4K media server which is also where you can find the entire series of Breaking Bad alongside its spin-off Better Call Saul in 4K resolution.
While Video Unlimited 4K is offered through Sony's external 4K media servers, Sony's UltraFlix 4K video library, which uses Nanotech's streaming network, is now available on its 2014 4K Ultra HDTV's and will soon be available on the 2015 models.
These days it takes an action-packed, special effects-filled movie to lure people away from their at-home binge watching and out to the movie theaters. 4K televisions have a unique opportunity to create a cinema-like experience for viewers in their own homes. In an interesting strategy, it seems that Sony isn't just bringing any old content to 4K; it's focusing on visually astounding movies like Interstellar that will showcase the depth and beauty that 4K adds to television. Having missed seeing Interstellar in IMAX theaters, seeing it on a 4K TV would be amazing. The stunning star-scapes are the perfect content for at-home viewing in 4K.