Sony to post first loss in 14 years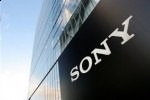 With our current economic state we are finding that even the largest most established companies are not recession proof. In fact they are the exact opposite as several of them are showing significant loss. Sony is about to post their first loss in 14 years and its nothing to laugh at.
Japan's Nikkei and Reuters are both reporting that losses for the fiscal year ending in March could hit $1.1 billion. Nikkei said that they might even hit closer to $2 billion if things keep going the way they are. Needless to say this is the exact opposite as they said foretasted a $2.2 billion profit. So what could have gone wrong between then and now?
The financial recession of course is one culprit, another being the subsided demand for high-definition TVs not only in the US market but in many other countries as well. The value of yen has also been to blame for this loss as it has driven up the price of exports. Stocks for all of the Japanese tech companies plunged today including Canon, Panasonic and Toshiba who were all down about 7 percent. Do you think Sony's introduction to the netbook market help them pull a profit next year?