Sony to debut new Xperia phones at Mobile World Congress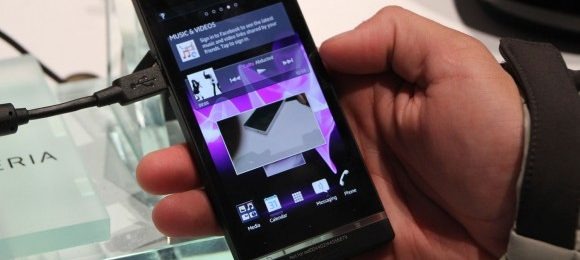 If you bought a phone at a SonyStyle store last year, it was most likely a Sony Ericsson Xperia phone. The Xperia name is trying to join the ranks of Evo, Droid, and Razr in the world of high-value Android brands. Later this month, we'll see a whole new slate of Sony Xperia devices when they're on display at the Mobile World Congress in Spain. Wait; did you catch the big difference in what we just wrote? It's "Sony Xperia," not "Sony Ericsson Xperia."
Sony decided to buy out its long-time mobile partner Ericsson so it could focus on creating a more unified vision for its mobile unit. In a world where consumers are increasingly connecting all their consumer electronics together, Sony wants to have complete control over how smartphones and tablets play into its equation. The company now refers to its cell phone division as Sony Mobile Communications.
And that division is holding a press conference at this month's big mobile trade show, though we don't know anything beyond that. As far as the Xperia brand goes, it has been hit or miss in the US. The Xperia Play, a PlayStation-certified phone, was a real dud, while others like the Xperia Arc received solid reviews. It'll be interesting to see how Sony progresses in the market without Ericsson breathing down their back.
[via Unwired View]