Sony teases new Xperia phone with countdown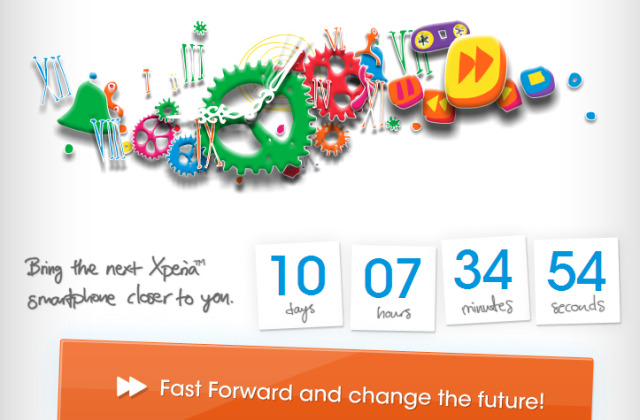 Looks like Sony isn't done releasing new Xperia handsets this year. The company has pushed the Xperia S, Xperia P, and Xperia U out of the door, but a new teaser coupled with a countdown suggest that in 10 days time, we'll be seeing a new Sony phone. It could be revealed even quicker, as users are encouraged to click on the "Fast Forward" button. The more that click, the more the announcement is moved forward.
According to Xperia Blog, 2,102 people have already clicked the button, moving the announcement forward by 11 hours and 42 minutes. Currently the countdown is set to expire in ten days, but can be further moved forward if more people click on the Fast Forward button.
Sony is also running a promotion that will see users winning one of the of the handsets when it's officially announced. In order to enter for that, you'll have to click a few more things and provide an email address. If you're just dying to know what Sony has in store for us all, head on over to the Facebook page and get clicking to inch the clock forward.
[via Xperia Blog]