Sony Tablet P Ice Cream Sandwich update happens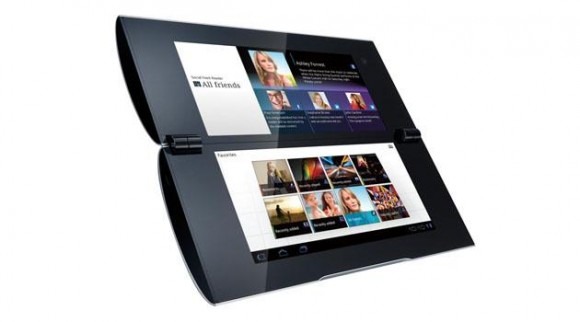 It's time for Sony's one-of-a-kind tablet with two independent displays to get the Android 4.0 update treatment. The unique dual-sceen Sony Tablet P is getting the Ice Cream Sandwich treatment. The latest version of Android, version 4.0 also known as Ice Cream Sandwich, is getting well underway.  As the new platform starts becoming more commonplace, phones and tablets running ICS are less special, but the Tablet P is a bit of a different story.
The tablet has a unique dual-screen display that looks like a Nintendo DS, and as such it no doubt faced more difficulty in getting Ice Cream Sandwich-optimized. Nevertheless, it is getting the update in selected markets, according to Sony. Sony's Tablet S began receiving the latest Android update in April and the company is committed to offering more ICS tablets down the road.
Ice Cream Sandwich is one of the biggest updates to Android yet, and includes such features as scanning your face to unlock the phone, a much more robust speech-to-text software program, and an entire platform of data sharing that focuses on Near Field Communication (NFC). Several other manufacturers have pledged support for the new update, and a bunch of phones currently running an older version of Android.
[via Phones Review]