Sony SmartEyeglass totes transparent display, looks tacky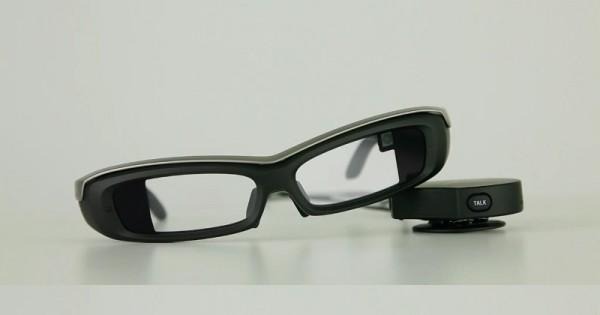 It isn't surprising that Sony, how also specializes in imaging technology, is working on a smartglass, and naturally, it is putting its own twist into it. But while the its SmartEyeglass maybe be one of the few, if not the first, to boast of a transparent lens for displaying information, it may have nothing to brag about in the looks department.
Make no mistake, Sony's accomplishment in terms of the display is no small matter. While most smartglass implementations make use of mirrors or projectors, Sony uses hologram optics to superimpose the information right into the line of sight of the viewer. The effect is more like the augmented reality experience you get when using your smartphone camera, but more immediate and actually more in your face. Whether that is better from a usability perspective or an even more dangerous distraction is still open to debate, but the technology is nonetheless commendable.
In terms of other tehcnology, the Sony SmartEyeglass is no less talented. You have a plethora of sensors, including an accelerometer, a gyroscope, an electronic compass, and even an ambient light sensor. Of course you also have a camera, capable of 3 megapixel still photos, and a touch sensor, microphone and speaker on the controller.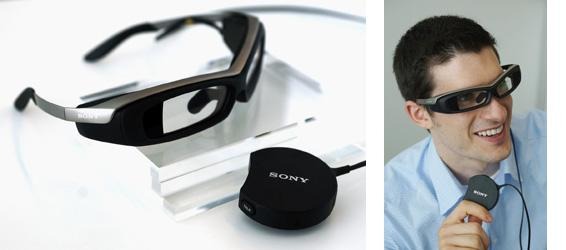 What might be Sony's biggest flaw is in aesthetics, which slightly bleeds into functionality as well. The glass' frame is quite wide, producing a "horned" look that some might not find that appealing. But even if you ignore that aspect, because they say that beauty is in the eye of the beholder, there is one aspect of the Sony SmartGlass that majority of users might not like: it's not completely wireless. Sure, it connects wirelessly with a smartphone, but it also has a controller, which houses the aforementioned touch sensor, microphone, and speaker, that itself is connected to the glasses via a wire. The touch sensor might be a bit acceptable, but speakers and mic on an extended cord? Probably not.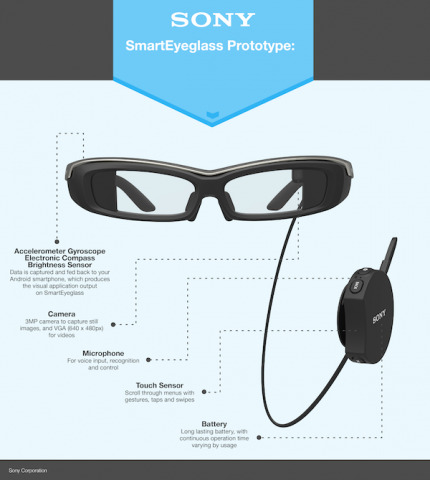 Sony today launched a preview of its SmartGlass SDK that will give developers a chance to test out the platform even without owning a device. The emulator and tutorials will handle all of those, but you are still required to have a smartphone to test it with. Unlike Google Glass, much of SmartGlass' utility seems to center around augmented reality, considering how it is able to overlay information into your direct view or real-world objects. Applications include things like navigation, education, and, of course, everyone's favorite facial recognition. This last one is always a cause for concern about privacy, but with the current design of the Sony SmartGlass, there can be no hiding the fact that you're wearing something that's more than just simple glasses.