Sony Smart Tennis Sensor: tracking your performance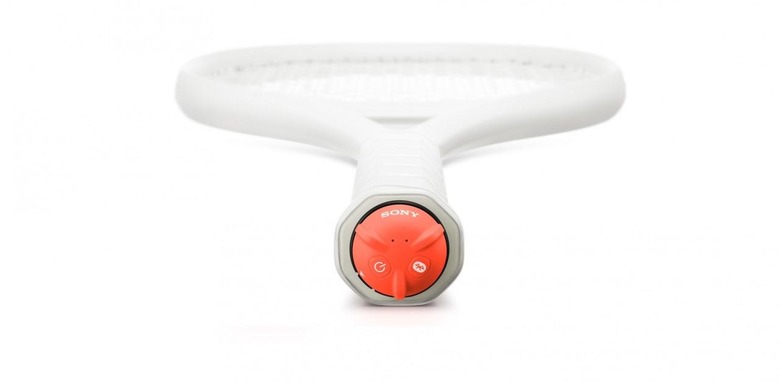 Sony has taken the wraps off a new sensor that aims to take your tennis game up a notch. The Smart Tennis Sensor is a small device that is fixed to the bottom of your tennis racket (if you have a compatible model, that is) and tracks your performance, dishing it up on your mobile device via the related app.
Sony has developed the sensor through a partnership with Wilson, among others, to make it compatible with select unspecified rackets. With it, users can wirelessly connect to their smartphone or tablet over Bluetooth and gather performance data that is fed into the Android or iOS app.
Users will be able to see "spontenously visualized" data of their swings, which is accompanied by both statistics and heat mapping. Shot metrics, swing types, serve styles, and more are all identified. The information can also be shared on social networks through the app's included social features.
The sensor weighs about 8 grams and meastures in at 31.3mm, keeping it light enough to stay out of the way while you play. Up to 12,000 shots can be recorded to the sensor's storage, and the device will keep an archive of data for each racket the sensor is used on. The device is set to launch by January for $200.
SOURCE: Sony