Sony Reader PRS-T3 Announced, Comes With Built-In Snap Cover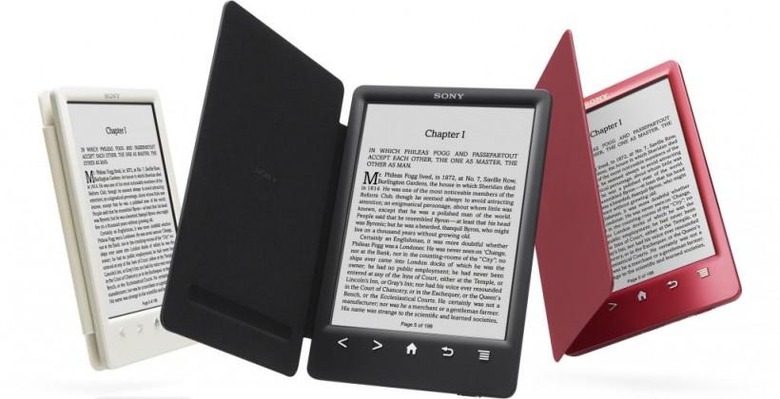 Sony has just unveiled a new version of its Reader device that it claims will revolutionize the e-Reading experience. Sporting a high-resolution touch display, an integrated snap cover, and a quick charging feature, the Sony Reader PRS-T3 is built to be long-lasting, convenient to use and a pleasure to read on.
Building on the lessons learned from its previous model, the PRS-T2, Sony's new Reader improves the reading experience by upgrading the screen to a 758x1024 display, with the same 6-inch screen size and 16-level grayscale. The display is still touch-enabled, allowing users to simply swipe the screen with a finger to turn the page.
The most distinctive feature of the Sony's new Reader is perhaps the integrated snap cover which removes the need to buy a separate accessory. Aside from offering protection, the cover also acts as an automatic switch. Simply open the cover to continue reading and close it to conserve battery.
Sony has also included a new feature called Quick Charge that lets users charge the Reader for just 3 minutes to get enough juice to read a 600-page novel. Normal battery life will last up to 2 months with WiFi off and 1.5 months when enabled. The Reader comes with WiFi connectivity and a simple browser that lets users search for book information or even post Facebook updates. They can also download ebooks via WiFi on the Reader's 2 GB storage, which can be expanded by up to 32 GB using the microSD card slot.
The Sony Reader PRS-T3 supports both unsecured and DRM ebook formats such as ePub, PDF, and TXT. Based on press images, the Reader will come in black, white, and red color options. Sony says that the device will be available in Europe starting this month but no price has been mentioned.
SOURCE: Sony