Sony PS3 Call of Duty: Modern Warfare 3 bundle announced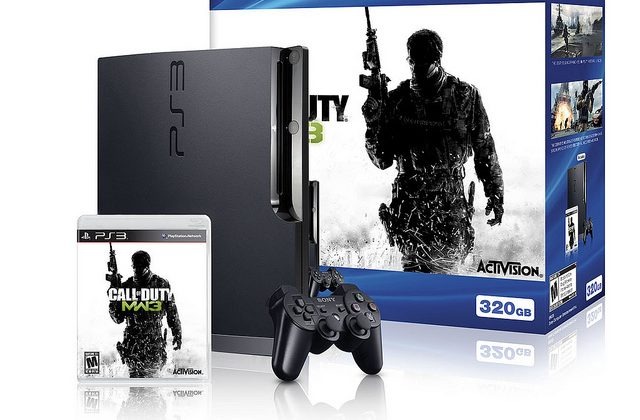 Even though Call of Duty publisher Activision is in bed with Microsoft and gives the Xbox 360 all kinds of early and exclusive content, Sony has decided to show that it still loves the company, and the call of Duty franchise, and will be offering a special edition version of the PS3 designed specifically to target fans of the quintessential first-person shooter franchise.
Sony announced the new bundle today, saying it will launch on May 25. However, other than a really cool-looking box, it doesn't appear as though gamers will be getting anything extraordinarily special. The "Limited Edition PS3 Call of Duty: Modern Warfare 3 bundle ... includes a copy of Call of Duty: Modern Warfare 3, the hit title that set a new entertainment launch record upon its release in November, and a 320GB PlayStation 3 System," Sony detailed in a blog post.
Gamers who are making a console purchase based on Call of Duty, however, should think twice. Because of the undisclosed financial deal between Microsoft and Activision, all new online multiplayer maps for all Call of Duty games are released to the Xbox 360 at least a month before they are made available on the PS3. Buying this special edition bundle will not change that fact, but if you believe the PS3 has a superior gaming experience, then it's the right choice to make.
[via PlayStation Blog]