Sony PRS-T2 eReader finally official for $129.99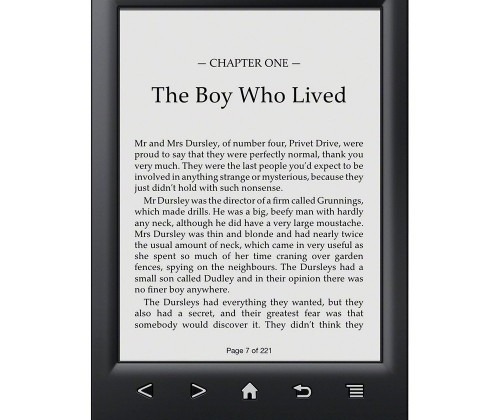 We've seen it leak out a couple of times, but Sony's next eReader is finally upon us. Those looking for something revolutionary won't find it here, but Sony has made little tweaks here and there that should make your reading experience somewhat more pleasant. You're still looking at the same 6-inch screen, with the E-Ink Pearl display refining touch support and adding more graceful paper-esque page turns and zooms along with improved continuous page turns.
Just as we learned last week, the dimensions of the eReader have been tweaked slightly, with the PRS-T2 coming in a 0.38-inches thick and weighing 5.9 ounces. The four navigational buttons beneath the screen have also been adjusted, with Sony making them larger and easier to push. The company says that the device should get up to two months of battery life (assuming WiFi is turned off, of course), and there's 2GB of storage of all your digital books.
Sony is still offering access to its online services too, and a nice little bonus is the ability to borrow around 15,000 ebooks from its public library system if you have a valid library card. Sony's Reader store is still on tap as well, offering magazines and newspapers via a web-based store. Anyone choosing to read a novel via web browser can do so via Chrome, Safari, Internet Explorer and Firefox.
Finally, Sony is throwing in a free copy of Harry Potter and the Philosopher's Stone from the Pottermore store. The company will bundle a download code that will grant you access to the ebook once you've purchased the ereader. The device itself will set you back $129.99, and Sony says it's shipping right now via its online store.