Sony Project Field merges card games with tablets and phones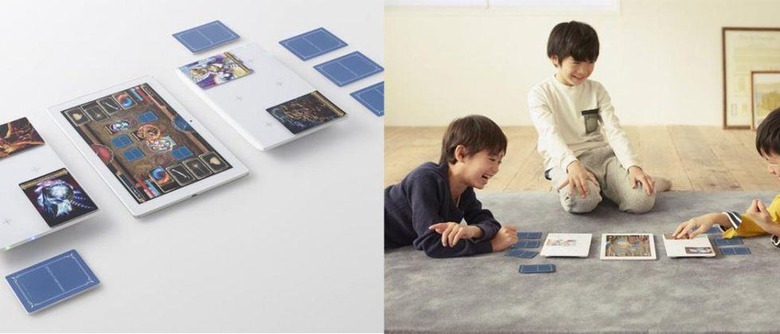 Sony has introduced a new game platform currently only slated for Japan: Project Field. Much like Disney Infinity and Nintendo Amiibo, the system involves a dedicated pad that connects with a device (in this case, a tablet or phone) and enables physical items (game cards) to be used as part of a quasi-digital game. Data can be written to the cards (once they're placed on the base pad) including things like the character evolution for the card.
The platform basically makes it possible to play a card game alongside a digital app version of the game, blending the best (and worst) of both worlds together. As shown in the picture below, gamers would play with their own cards and base pads, with the pads connected to the mobile device over Bluetooth.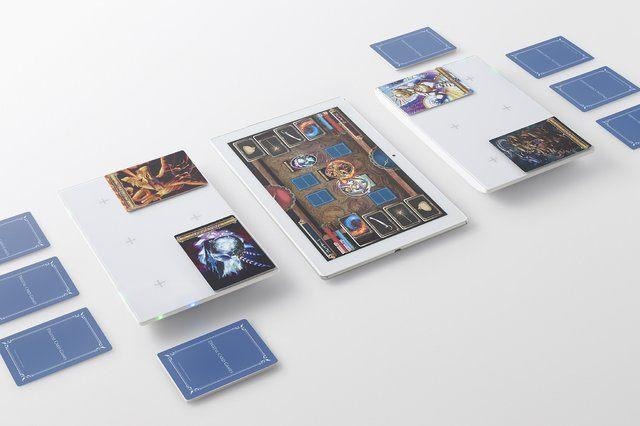 The pads can read the data on the card and add data like game progress. The base pad can also determine the cards' positions on the pad. According to Sony, you could slide the cards in different directions and change places with other cards, and this data will be reflected in the digital game via the pad.
Several games that will support the platform have been announced in Japan, with a couple slated for release some time next year. Sony says it will also soon launch a Project Field SDK for developers to create their own games. However, it isn't clear when that will be available, nor any plans Sony may have for an expansion outside of Japan.
SOURCE: Sony, PlayStation