Sony Pictures hack may be about 'The Interview' after all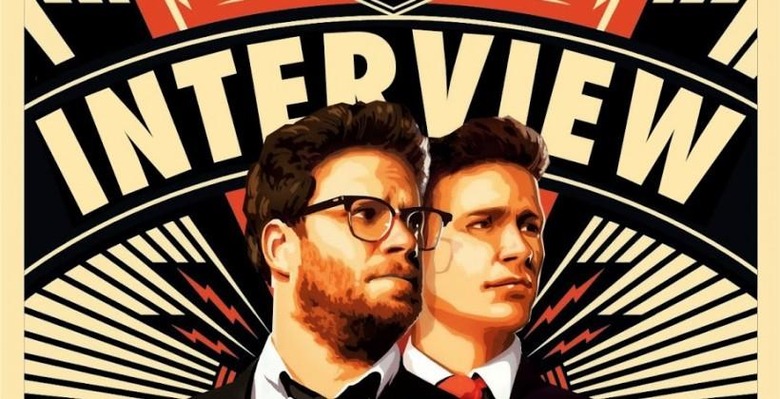 The hacking of Sony Pictures has yielded some interesting takeaways. We know a large studio is not safe from digital assault, and we've seen more than our fair share of details surrounding stars and their pay. Seeing film budgets is interesting, but we still haven't been down to brass tacks. What's this all about? Why hack Sony Pictures? Speculation about the incoming movie The Interview suggested a link to North Korea, who have since refuted that assertion. The hackers, though — their recent demands suggest North Korean ties.
A quick recap: Sony's incoming movie The Interview is a parody on two hapless news guys who end up with a shot at interviewing Kim Jong-Un, the North Korean leader. In the movie, Kim is a fan of the tabloid show, and their plans for an interview quickly turn into a terribly misguided CIA-fueled plan for assassination.
The Interview is a comedy, through and through.
The hackers — a group called "The Guardians of Peace" — responsible for the Sony Pictures hack want an unnamed 'terrorism' movie removed from their lineup:
We have already given our clear demand to the management team of Sony, however, they have refused to accept. Stop immediately showing the movie of terrorism which can break the regional peace and cause the War.
North Korea has denounced the movie, but claim no responsibility or involvement in the hack. They do, however, officially refer to the hack as "righteous".
The hacker group doesn't outright refer to "The Interview" by name, though we're not sure what other terrorism movie from Sony they could be referring to.
Until now, it wasn't entirely clear why the hackers targeted Sony, though speculation led everyone to North Korean ties and The Interview. As it turns out, that presumption may have been right all along.
Source: Forbes