Sony offers pricing and availability info on new Bravia X9 4K TV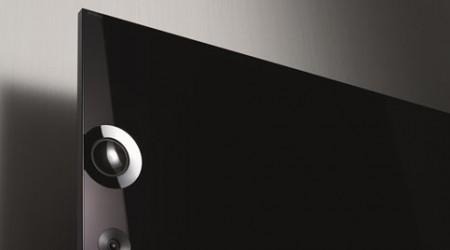 4K TVs are slowly beginning to come to the market in force with more and more major TV manufacturers announcing their products. The latest TV maker to confirm pricing and availability for 4K TVs is Sony. Sony has offered up the official pricing and availability information for its Bravia X9 4K TV.
Sony will begin taking pre-orders online for the TV on May 15 and the device will be in stores by the middle of June. Pricing in Europe for the TV will be €4500 for the 55-inch model and €7000 for the 65-inch model. Sony promises that both versions of the X9 will deliver extremely high image quality and sound.
Like all 4K TVs, Sony's offerings bring four times the resolution of a full HD TV. Also like all other 4K TVs, at least for now the problem for buyers will be poor availability for 4K content. Sony does have some 4K films available for media players supporting high-resolution and a streaming movie service.
The X9 4K resolution TVs use a technology that is unique to Sony called Triluminos Display that promises a wide palette of realistic colors. The TV also features integrated NFC technology to make it easy to mirror the screen of your compatible smartphone or tablet with a touch. That feature makes it easy to get content from your mobile device onto the big screen in the living room.
On TV sets, it's easy to focus only on the picture and forget about the sound. Sound is an integral part of the movie and TV watching experience and Sony uses a technology to improve the sound experience on the X9 TVs. One of those technologies is a unique Signal-to-Sound architecture Sony says it designed specifically to make sounds more realistic without overwhelming the dialogue in your favorite movies or TV shows.
SOURCE: Sony