Sony offers E Color combos for Vaio E notebooks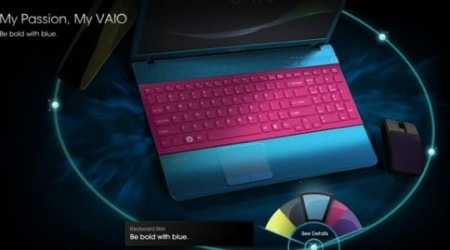 Years ago, Dell found that one of the ways to succeed in the computer market was to allow the consumer to customize their own machine. For Dell that first meant hardware customization and then the company went on to offer a number of colors and other designs in many of its notebook lines to choose from.
Sony has a new website that lets the user build their own custom color combinations for the Vaio E notebook. The color options allow you to choose your mouse, notebook, keyboard skin and sleeve combination.
There are eight color choices for the mouse that you can choose from. Sony is offering a free keyboard skin to change the color of the keyboard for anyone who buys a custom built Vaio EB, EA, or EC notebook by July 17. Buyers can view the custom colors for the protective sleeves too. I guess this is a good thing since you can see what your chosen color combo will look like rather than waiting to get it and just hoping it looks as good as you thought it would.