Sony NEX-5 Gold Edition Digital Camera Announced for Japan, Lands February 10th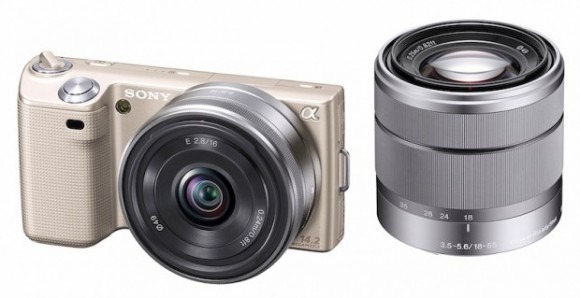 While February 10th may be a big date for a lot of people in the United States for another reason, those who find themselves in Japan on that date have something else to look forward to. Especially if they're looking for a new camera that has a gold tint to it. Sony has recently announced the upcoming availability of a new, themed NEX-5 digital camera, showing off the brand new gold edition.
The NEX-5 series of digital cameras, featuring interchangeable lenses, is a popular camera around the world. Sony hasn't changed anything other than the case, though. So the camera will still come with either a 16mm lens, or 18-55mm lens. As for the price, it looks like it will sell for around $1,150 when it launches on February 10th in Japan. There's no word on whether or not the device will launch in other regions in the future.
[via CrunchGear]