Sony MDR-HW700DS headphones are the world's first wireless 9.1ch system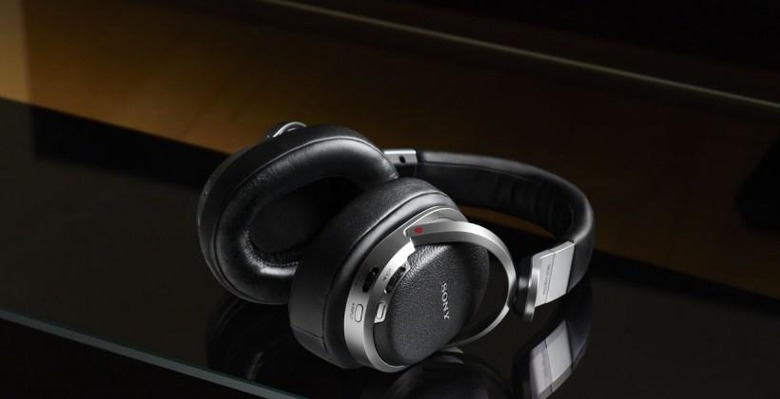 Sony has unveiled a new set of headphones called the MDR-HW700DS that are claimed to be the world's first 9.1 channel surround sound wireless headphone system. A variety of sound modes are built into the headphones to make them work in different situations. The modes include Cinema for movies, game for gaming, and voice mode that lets you hear dialog clearly.
Cinema mode used by the headphones was created with help from Sony Pictures Entertainments' Academy Award winning supervising Sound Editor Tom McCarthy to create the feeling of being in a theater. Sony uses uncompressed multi-channel sound via wireless digital transmission to eliminate noise and interference from devices in the home.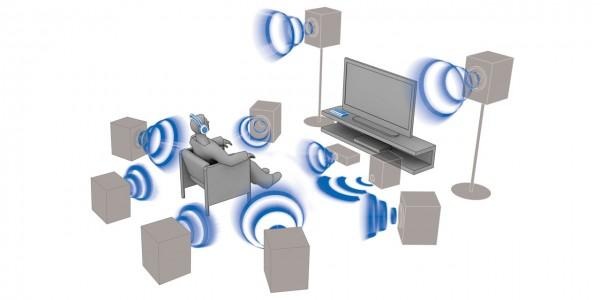 The 9.1 channel sound offered by the headphones has the traditional 5.1 surround sound layout and adds more speakers for additional sound. Additional speakers used in the 9.1ch system include two channel surround back and front high speakers. HDMI connectivity allows the user to get degradation free sound quality and the wireless headphones use dual band transmission technology with 2.4GHz and 5GHz frequencies.
Power comes from an internal rechargeable battery good for 12 hours of use per charge. Bass is handled with 50mm drivers and the ear cups have pressure relieving ear cushions. Sony also built in 4k compatibility for the headphones allowing 4K content pass through to the TV or a projector while enjoying digital sound from the headphones. Wireless range for the headphones is 30m and it has three HDMI inputs for multiple sources. The headphones will launch in Europe this month at an undisclosed price.
SOURCE: Sony