Sony LX310BT Turntable has built-in Bluetooth and USB output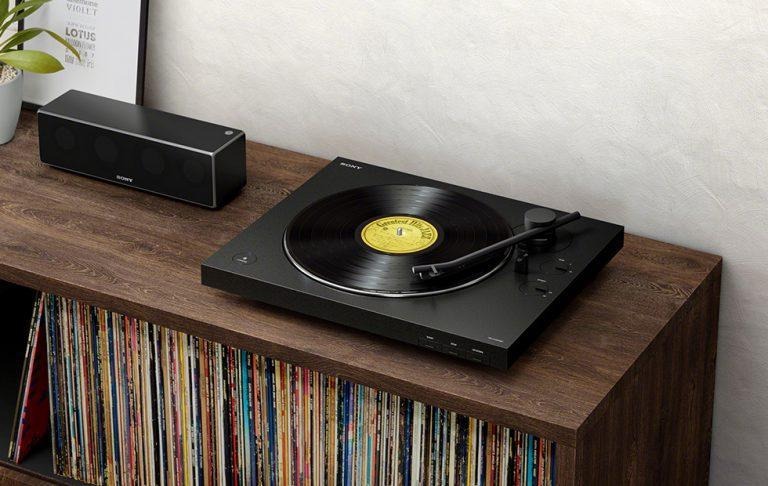 Sony has revealed the PS-LX310BT, a new wireless turntable targeting modern vinyl fans who want the convenience of an integrated Bluetooth transmitter. Thanks to this wireless connectivity, the LX310BT can connect to any Bluetooth audio device, such as a soundbar, headphones, or a wireless speaker. In addition to the wireless audio support, the turntable features a new tone arm, different settings modes, and the promise of simple functionality.
The new Sony turntable boasts one-step auto playback, a feature that automatically lowers the tone arm, finds the vinyl's groove, and starts playing music. Speaking of tone arm, Sony has included a new version in the LX310BT, offering better traceability versus previous models for stronger bass and clearer overall sounds.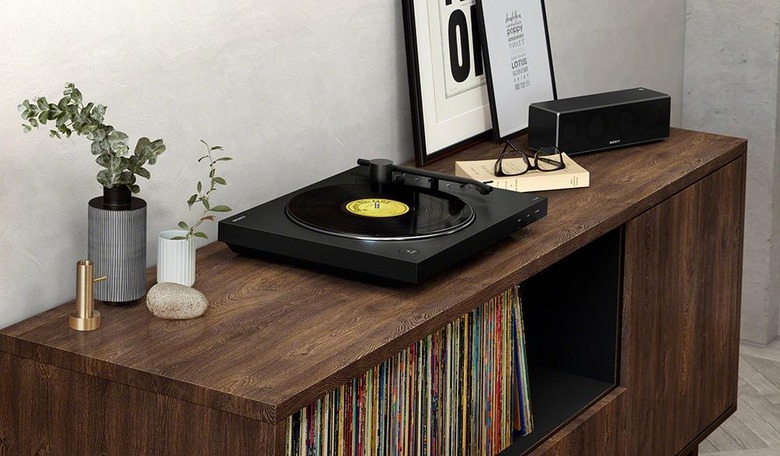 In addition to the new tone arm, the LX310BT has an aluminum die cast platter and a slip mat that dampens vibrations, and a thick dust cover that muffles the speakers' acoustic pressure. As well, users can toggle between low, mid, and high settings using the turntable's Gain Select switch. With this feature, the user can adjust the gain so that it matches the record's audio level.
The LX310BT's integrated phono pre-amp can be used with amplifiers with line-level connections, plus there's a USB output option for digitizing records without complex third-party setups. Not interested in USB output and don't have a wireless speaker system at home? Sony's new turntable also supports wired audio connections for playback on many other sound systems.
Sony is targeting the new turntable at both vinyl newbies and experienced collectors, offering a combination of sophisticated features and simple use for a well-rounded product. The PS-LX310BT will be available from Sony's audio dealers starting this spring season for $199.99 USD.