Sony LittleBigPlanet Karting t-shirt contest announced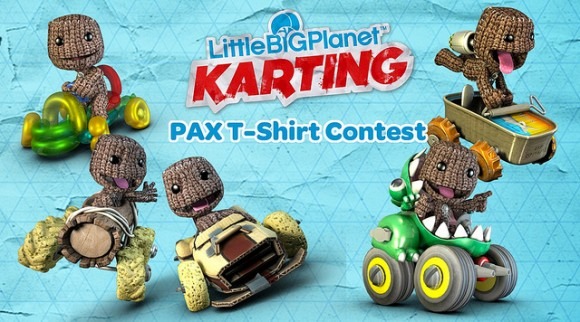 Sony sure is looking for a lot of attention for its newets Sackboy-featured PS3 game, LittleBigPlanet Karting. But it doesn't want to do its own creative production. The company is holding a contest where users are asked to design a t-shirt for the upcoming PAX Prime event in Seattle. Whoever comes up with the best design wins a PlayStation Vita with 3G, and copies of LBP Karting for both the PS3 and Vita.
"Our artists can rework what you submit, so even if your drawing skills are not the greatest, go ahead and send in your creation! Winning designs will be selected by LBPK's production team. We will take the winner's design and place it on the exclusive T-Shirt that will be handed out at PAX Prime in Seattle," Sony wrote in a PlayStation Blog post.
LittleBigPlanet 2 was supposed to be the game that let players create any kind of game they wanted. So, arguably, if you wanted a customizable LittleBigPlanet kart racing experience, you'd be able to create that already. But not everyone has that much time on their hands, so Media Molecule and development partners United Front Games will be bringing Karting to the PS3 as the next LBP entry. LittleBigPlanet is also making its way to the PlayStation Vita platform as well, so the series is still going strong.
[via PlayStation Blog]