Sony launches Xperia Lounge entertainment app for Android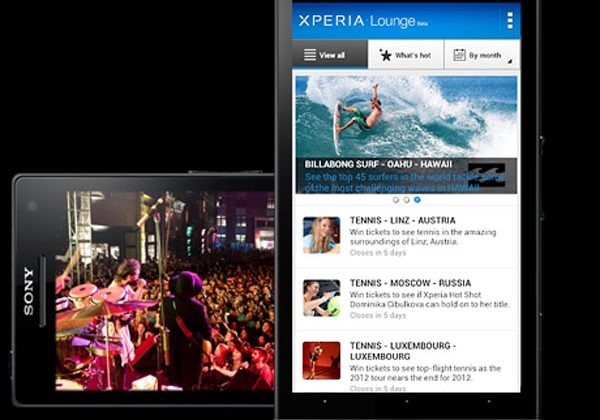 Sony has announced the launch of the new application for Android smartphone users called Xperia Lounge. The app is described as a new entertainment application with exclusive content and competitions across different genres including music, film, gaming, and sports. Sony is offering the app to all Android users.
However, the app will have some content limited only to Xperia smartphone users. The content that is limited only to Sony smartphone users includes the ability access VIP content and streaming mobile content. Other Android users will be able to download the app at no cost, enter competitions, and enjoy other content once they register through Sony channels such as Facebook and others.
Xperia Smartphone users will be able to stream content to their smartphone such as live concerts and exclusive behind-the-scenes footage from the movies. Users of Sony smartphones will also get the chance to meet celebrities via the streaming platform. Contests will be open to all users include competitions to win tickets to concerts, movie premieres, and sporting events.
When the app launches it will offer exclusive content from the band Coldplay along with the chance to win tickets to see Swedish House Mafia on their global farewell tour. Later in the year, users of the App will have the opportunity to win tickets to attend FIFA events such as the Confederations Cup and the FIFA Interactive World Cup.