Sony KOOV robotics kit finally out a year later, on Indiegogo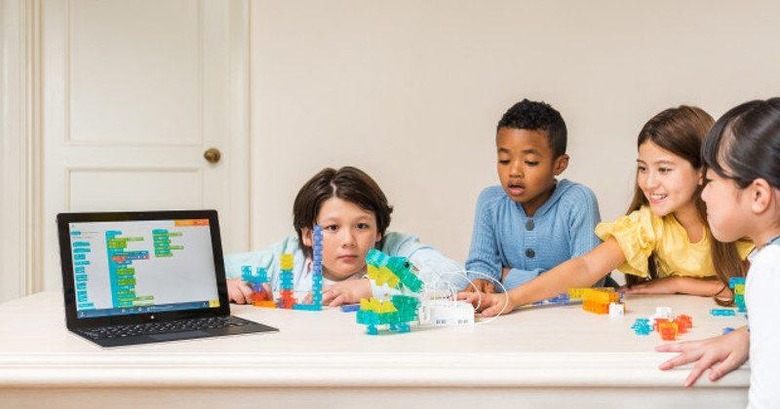 Sony has a rather strange relationship with consumer robotics lately. It's definitely no stranger to them, having had at least two in the past. Now it is taking a more educational spin to these robots, but it isn't going directly to the market. Toio, revealed last week, is on Sony's internal "First Flight" crowdfunding platform. And now the KOOV coding and robotics kit has made its way to Indiegogo as well, finally making a real public appearance a year after Sony was supposed to launch it.
KOOV is practically Sony's own take on the LEGO Mindstorms idea, a kit with modular blocks, sensors and actuators, and a programming language that can be used to control the robot. KOOV, however, bills itself not just as a simple "build it" robotics kit but one meant to actually teach kids about how robots work as well as a dash of visual programming.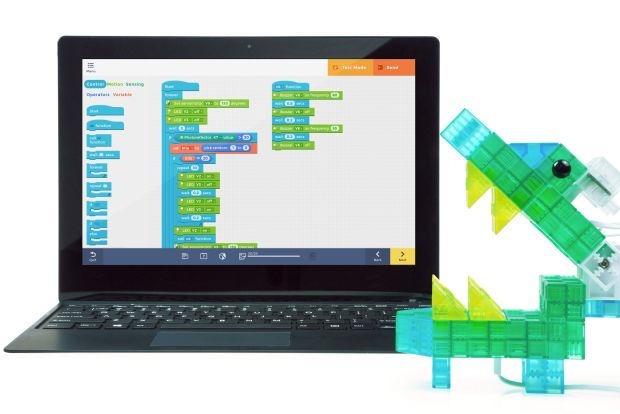 That comes via the KOOV app that promises over 30 hours of educational content for kids to follow. The app also contains a custom visual programming language not unlike Scratch and Alice, two of the most popular programming languages for children. While the course takes children on a guided journey, the visual programming feature offers them the chance to venture off long after the course ends.
Sony presented KOOV last year as a core part of its STEM101 thrust and was supposed to launch in the summer of 2016. Although the kit been available in Japan, it is only now that Sony is announcing a US launch, and on a crowdfunding platform at that. Sony, however, is using the Indiegogo campaign more as a way to gather feedback from interested parents rather than as a way to raise funds for production.
Although it might be too early to tell, Sony's KOOV isn't off to a rocking start just yet, barely raising a fifth of its already modest $100,000 goal. There is definitely plenty of time left, though the extremely limited super early bird slots have all been taken already. Remaining tiers include a regular KOOV kit for $287 and an Advanced Kit for $399, a 20% discount on the expected retail prices of $359 and $499, respectively.
VIA: Indiegogo