Sony is making a Jump Street and Men in Black crossover movie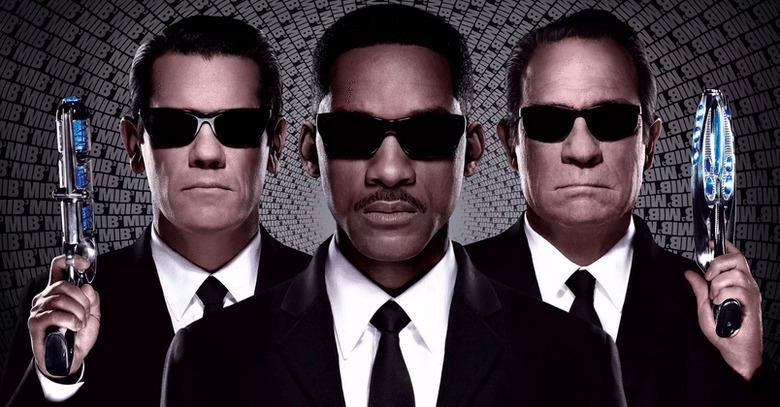 This past December, the Sony hack led to emails being revealed that spoke of a Jump Street and Men in Black crossover movie. The company, obviously, didn't confirm the information, but fast-forward a few months and we have now got word that, yes, the movie previously leaked will indeed be happening. It is an unusual enough movie that it provoked surprise when word of its first arose, and now doubly so now that we know it's a real project.
The Jump Street movies starring Channing Tatum and Jonah Hill have proven successful, and obviously the Men in Black movies starring Will Smith and Tommy Lee Jones have their own fans, and so one would be probably be right in presuming the crossover will find its own pocket of success, even if it does sound bizarre.
The information comes from The Wrap, which is reporting that Sony has tapped Lucia Aniello and Paul Downs as writers for another Jump Street movie (joining the Men in Block crossover one), which will be a female-driven spinoff. There's no word yet about who will be starring or what the movie will be about, exactly.
Likewise, information about the Men in Black crossover movie is also scarce, and there's no word yet whether Will Smith or any of the alien-centric movie stars will be back for this crossover. As always, though, we'll keep you updated once we know more!
SOURCE: The Wrap