Sony is making a foldable, rollable tablet ready for late 2019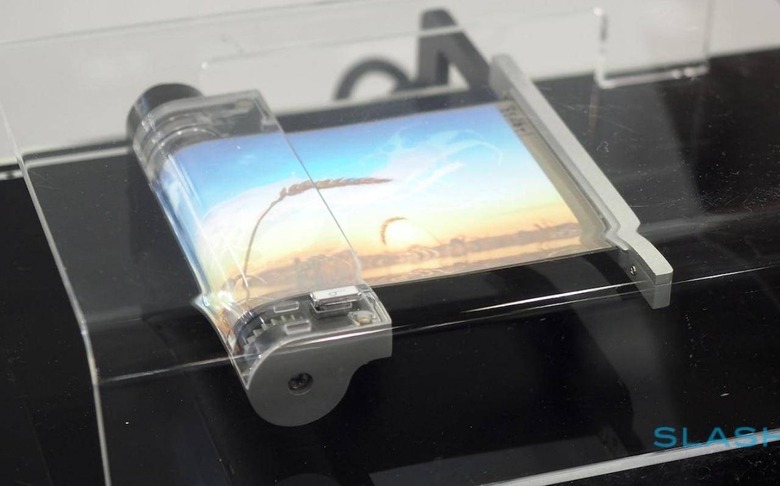 It's not just Samsung and Huawei who are getting into the foldable phone bandwagon. Almost everyone is doing it, including OPPO and Xiaomi and even Microsoft. The ones you don't expect to be making one are those who are struggling to even stay afloat. And yet, surprisingly enough, Sony is rumored to be doing exactly that. Even better, it will have a rollable "Nautilus Design" when others can barely do simple foldable screens.
Sony is definitely the last company you'd expect to be working on a foldable phone. It's not in the red but its mobile business has seen better days. It specializes in LCD screens which may be a poor choice for flexible screens. Finally, Sony's advertised goals for its smartphones are to be entertainment devices which is probably not a good fit for such foldable devices either.
And yet that's what Sony is rumored to be doing, according to Max J., a.k.a. @Samsung_News_. The Twitter user is more popular for his Samsung leaks so it's a tad surprising that he's making a Sony leak now. Just like any leak, take it with a grain of salt.
According to the information, the Sony phone will run on a Qualcomm Snapdragon 855 with an X50 modem. It will have a 3,230 mAh battery and a 10x zoom camera, something no Sony phone has yet either. Most interesting, however, is the note about a "Nautilus Design", hinting at a rollable screen not unlike what Samsung showed off three years ago, except made by LG instead.
*Launch could take place in December/early 2020

— Max Jambor (@MaxJmb) July 6, 2019
Even more impressive, Max J says that Sony could launch the phone in late December or early 2020. If it manages to do so, it will be nothing short of a miracle that could Sony back in the news, even if for a short while.