Sony introduces God of War, inFamous collections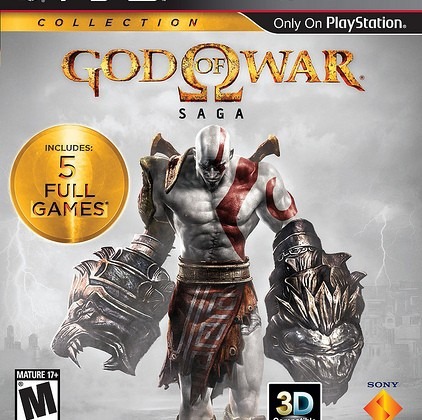 With the end of the generation seemingly just around the corner, publishers have been re-releasing older games, either with an HD coat of paint or in a collection (or both). Ready for more of these classic games collections? Hopefully you are, because today Sony announced the inFamous Collection and the God of War Saga.
We already had a feeling that Sony was preparing a God of War collection for PS3, but today we got confirmation. The God of War Saga comes complete with fives games, including the three titles in the main console series along with God of War: Chains of Olympus and God of War: Ghost of Sparta. There will also be a selection of bonus content to be had, a one-month voucher for PlayStation Plus, and each of the games have been updated with HD graphics, PlayStation Trophy support, and DUALSHOCK 3 support.
The inFamous Collection doesn't come with as many goodies as the God of War Saga does, but that's understandable since there have only been three inFamous games. Obviously, inFamous 1 and 2 are both included with this package, as is the downloadable inFamous: Festival of Blood. You'll also be getting some bonus missions if you pick up the inFamous Collection, but other than that, the extras are a bit on the slim side.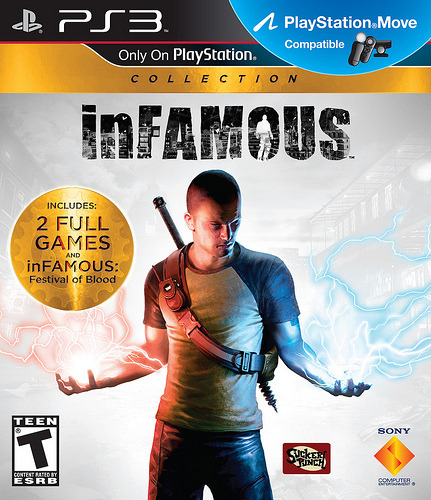 Both of the collections will be launching alongside the Ratchet and Clank Collection on August 28 and will cost $29.99 each. The PlayStation Blog hints that there are more collections which haven't yet been announced, so it sounds like Sony is gearing up to launch a whole slew of these anthologies. We'll be finding out more about these unannounced collections later this year (Sony only says more information is coming this fall) so stay tuned for those details!