Sony HT-ST5: A Huge Sound Bar With A Wireless Subwoofer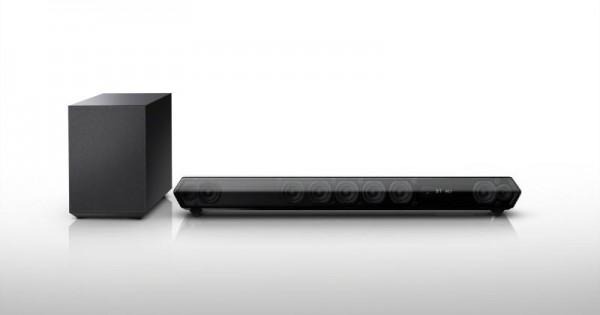 If you're tired of your boring, run of the mill speakers and want to fill your huge living room not just with sound but also with a giant sound system, then Sony has got something for you here at IFA 2014. But while the HT-ST5 is not a speaker you will be carrying around or constantly relocating, its wireless connectivity makes sure that you won't be tethered to one spot, even if itself is.
The reason for this gigantic size is that the whole contraption hides 9, yes you read that right, 9 independent speakers inside. Plus 7 amplifiers. With that much power it isn't surprising that the HT-ST5 can handle a wide variety of HD audio formats like Dolby TrueHD and DTS-HD Master Audio. The 7.1 channel surround sound makes use of Sony's S Force Pro Front Surround technology to give a wider surround stage on both sides.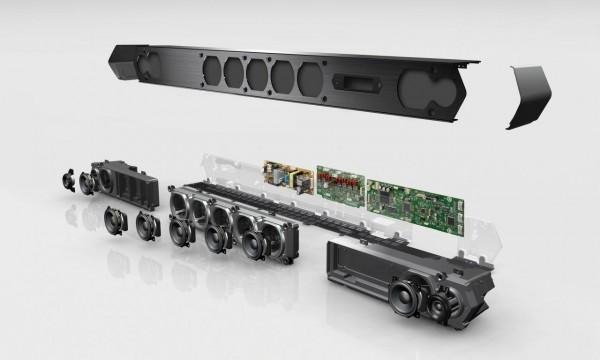 But all that power will be of no use if you don't have an audio source. While the HT-ST5 does have provisions for traditional wired and optical connections, Sony is advertising its wireless capabilities more. This translates to Bluetooth and NFC, the latter for pairing. And to that end, Sony offers its SongPal mobile app, available on both Apple and Android devices, that allows users to channel music from streaming services like Spotify or Pandora to the sound bar.
The HT-ST5 comes with a rather quirky remote control. It is quite slim and petite, and probably easy to lose in the proverbial black hole that is the couch. Unlike traditional remote controls, the HT-ST5's only shows the most common buttons upfront, arranged in an unorthodox vertical fashion. However, the remote does slide open vertically to reveal more but less used functions.
All those features do come with a hefty price tag, $999.99 to be exact. Quite steep, but not as steep as the HT-ST7, which is still billed as Sony's premium sound bar and costs $1,299. The Sony HT-ST5 starts its retail life sometime this month.
SOURCE: Sony