Sony firmed up Blu-ray release of Winged Migration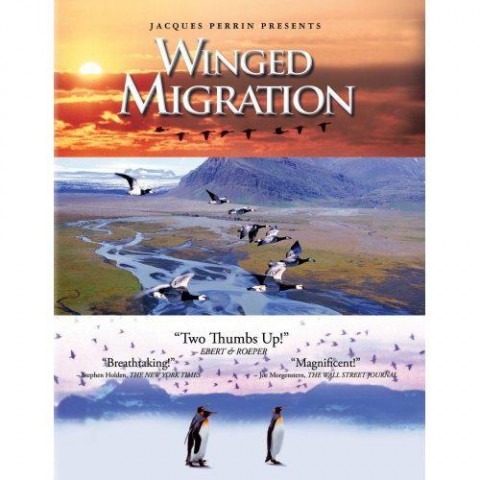 Before Planet Earth, that was Winged Migration, a French produced avian migratory documentary shot over the course of three-year over seven continents with similar camera works and artistic presentation. It's another must-have piece of the natural world for naturalist, birders or wildlife photographers. The film in HD format has only been previously aired on HDnet and its HD disc release was stuck in the "coming soon mode" for like, forever, ever since Sony announced its availability to be featured in Blu-ray disc format. Today, Sony says it's back again; they will definitely release the Winged Migration in Blu-ray, on April 7th. "finger crossed".
There's another avian-inspired feature-film "Fly Away Home" to be release at the same time. Both films will be presented in 1080P AVC video, 5.1 channels Dolby TrueHD surround audio and came with miscellaneous extra features such as directory commentaries and the making of the films. The new formats are much better than originate plan of 1080i and 5.1 legacy surround audio.
Extras for these releases include:
Winged Migration

Director's Commentary
Making of Featurette
Creating the Music Featurette
In-depth Filmmaker Interviews
Photo Gallery with Filmmaker commentary





Fly Away Home

Director & Cinematographer Commentary
HBO Making Of: Leading The Flock
"Operation Migration: Birds Of A Feather"
The Ultra Geese
Theatrical trailer