Sony EVIL Touchscreen Camera Gets Software Leaked Through Pictures

We love gadgets with cool names. And while Sony's BLOGGIE may take the crown for strangest, the EVIL camera takes the cake for awesome. The EVIL part stands for (Electronic Viewfinder Interchangeable Lens), and that basically does a great job of breaking down the core elements of this camera. While the looks may not attract the most hardcore of consumer, it may have enough in the software end of things to make anyone on the fence change their mind, given enough hands-on time with the device.
About a month ago, at the PMA show, images of the EVIL camera came to light. And while they did a great job of showcasing the camera proper, there were some question floating around on how snapping photos would be handled, among a few others. Well, it's all been answered now, as the latest images of the EVIL's methods have come out, and show a touchscreen. It also shows us that photographers will also be able to save images in the JPEG and RAW modes. Plus, there's an APS-C sized sensor in this little guy, which is pretty fantastic on Sony's part.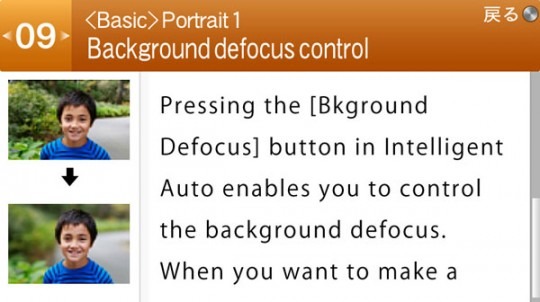 Despite the fact that the EVIL is just a camera, Sony has found themselves giving enough to place an onboard tutorial for you, if you do decide that this is the camera for you. While the EVIL camera may not seem like it could be a real DSLR competitor, from what we can see in specifications, we're wondering if Sony could find a reasonable price tag to go along with this gadget, and therefore definitely woo some potential buyers. Unfortunately, there's no word on pricing or availability at this point.
[via GeekyGadgets]