Sony DR-GA500 & DR-GA200 Gaming Headphones Announced, Hitting Shelves in September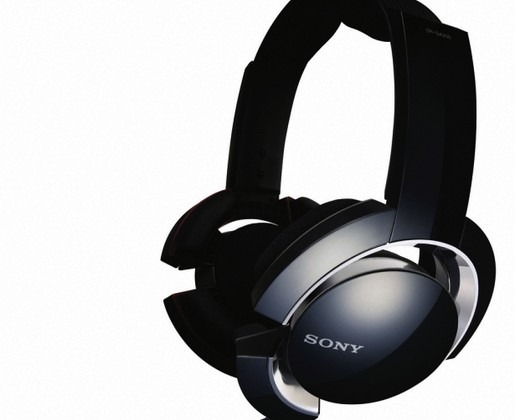 There's been a pretty large focus on video game headphones as of late. Not that we have a problem with that at all, but the market is definitely starting to see some saturation. Options never hurt anyone though, right? At this year's Gamescom, which is taking place in Cologne, Germany, right now, Sony officially announced their brand new gaming headphones. Two different models, both of which have a lot of similar features. Welcome the DR-GA500 and DR-GA200 into the world, ladies and gentlemen.
First up is the high-end DR-GA500. It's distinguishing feature is its 7.1ch 3D surround sound effects. Going hand-in-hand with that, it also has a separate signal-processing unit, which decodes and delivers Dolby Pro Logic IIx audio. So, the sounds you're experiencing in your next gaming session while using these should sound as pristine as possible. And, if you're playing your favorite First Person Shooter (FPS, like Halo 3 or Call of Duty), that means you'll get the full experience, with being able to hear someone walking up behind you.
As for the DR-GA200, it has all of the same features as the aforementioned model, but it lacks that 7.1ch 3D surround sound feature, along with that separate unit. So, you still get 40mm drive units in each ear, pumping out the sound you love so much. You also get built-in boom microphones, so not only can you hear everyone, but you'll also be able to talk all you want, too. While no release date was given, it's believed they'll hit store shelves by mid-September. Price wise, we're probably looking at somewhere around $150 for the DR-GA500, and something less for the DR-GA200.
Oh, one more thing. Sony's doing a special deal, beginning on October 15th. If you drop down your hard earned cash for one of these gaming headphones, you actually get a free copy of EA's reboot of the Medal of Honor franchise. So, it might be better to just wait a little bit, if you are interested in these guys.
[via Pocket-Lint]