Sony cuts PlayStation Now price, adds God of War, GTA 5, and more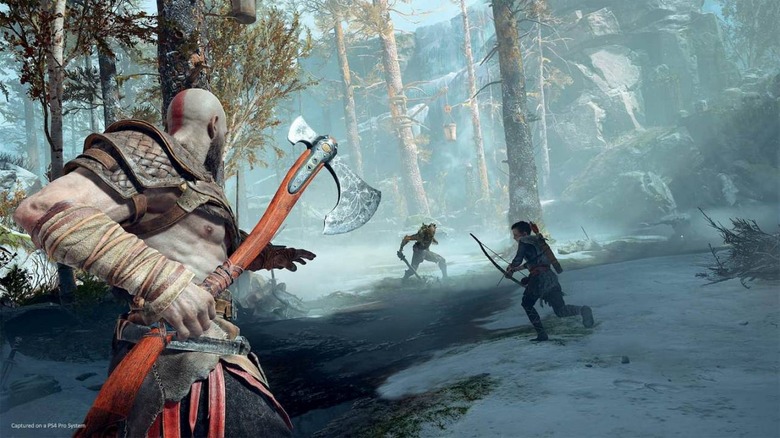 Sony's PlayStation Now service has been around for a number of years, but for a lot of gamers, the asking price could be a bit difficult to stomach. Up until today, the going rate for a PlayStation Now subscription was $19.99 per month – certainly not chump change. Today, however, Sony is changing all of that, cutting the cost of PlayStation Now so that it better aligns with other "entertainment streaming services on the market."
From here on out, PlayStation Now will cost $9.99 per month, $24.99 quarterly, or $59.99 annually. Compared to the old pricing of $19.99 per month, $44.99 quarterly, and $99.99 annually, that's a pretty deep discount. With Project xCloud and Google Stadia seemingly on the horizon, it appears that Sony wants to make sure its own streaming service is competitive at least from a pricing standpoint.
PlayStation Now is a service that allows you to stream a selection of PS2, PS3, and PS4 games to your PlayStation 4 or PC. Once upon a time, the service supported a wider range of devices including the PlayStation 3, Sony Blu-Ray players, and a collection of smart TVs, but support for everything but the PlayStation 4 and PC was dropped in 2017.
In any case, Sony is adding a collection of four "marquee" PS4 titles to PlayStation Now today as well. The four new titles are God of War, Grand Theft Auto V, inFAMOUS Second Son, and Uncharted 4: A Thief's End. These games will be available from today until January 2nd, 2020, so you'll only be able to play them for a short period of time. Sony says that it will add new limited-time marquee games on a monthly basis, so depending on which titles we see, that could increase PS Now's value significantly.
So, with some big competitors on the way, Sony has beefed up its PlayStation Now offerings, reminding potential subscribers today that it's been doing the game streaming thing since 2014. It'll be interesting to see how PlayStation Now holds up once Project xCloud and Google Stadia launch, so stay tuned.