Sony bribes Minecraft creator with gold PSone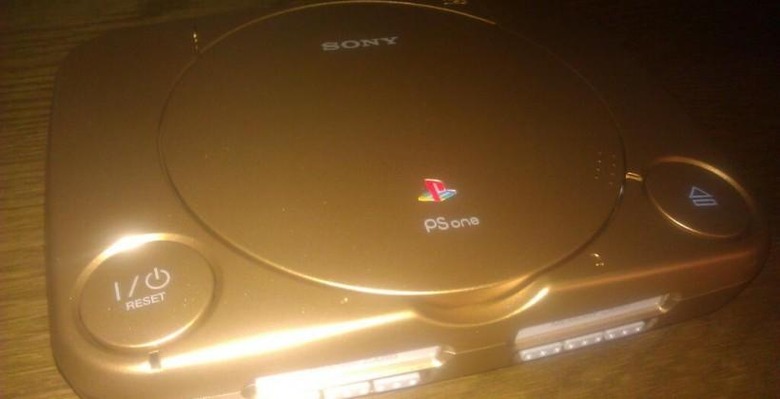 It seems Sony really wants Minecraft on its PlayStation platform, all the way to the point that the company is bribing the game's creator, Markus Persson, with a VIP E3 2013 invite and what looks to be a gold-plated PSone console, as well as an original copy of Dungeon Master 2. Persson seems to be laughing it off, though.
Persson tweeted this morning that he received a "VIP invitation to an E3 event from Sony in the form of a gold colored PSone." He also tweeted that he was sent "an original copy of Dungeon Master 2" that Sony apparently just "had lying around for some reason," ending with a quip saying that the company "sure knows how to bribe nerds."
However, Persson says that the PSone "came without video or power cables," so there's no way to know if it actually works or not, but apparently Sony just assumed that whoever received a gold-plated PSone wouldn't actually play with the thing, but who wouldn't? Persson says he'll be digging through storage boxes to find some old cables to see the console actually works.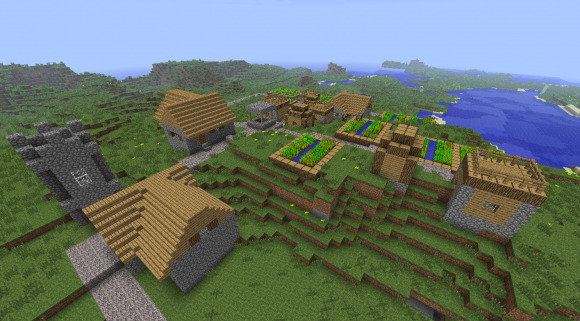 Persson has not been afraid to be outspoken on the platforms that he doesn't like. He recently bashed Windows 8 for not being "open" enough, dashing all hopes that a Windows 8-compatible version of Minecraft would come to Microsoft's new operating system. And while Minecraft has been on the Xbox 360 for a while, the PlayStation has yet to receive the same benefit.
Minecraft broke Xbox Live Arcade records with over six million copies of Minecraft sold on the console. However, that might be where the fun stops, as Persson didn't seem too excited about the Xbox One, saying that it felt more like a television set-top box rather than a gaming console. Could this be the last we see of Persson making games for consoles? Then again, if he's also not excited about Windows 8, he has a limited number of platforms to go to, other than mobile.
VIA: NeoGAF