Sony BRAVIA Theater BDV-IT1000: Blu-ray & DVD upscaling in a box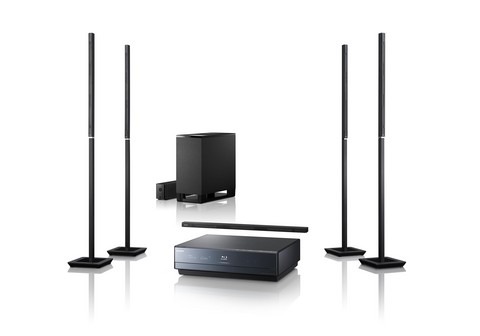 Sony has given the indecisive and easily confused a straightforward way to upgrade to Blu-ray, surround sound and network media, with the announcement of the BRAVIA Theater BDV-IT1000 home cinema system.  Built around a main unit with Blu-ray, DVD upscaling, 1080/24p picture resolution, Deep Color and x.v.Colour, and packing 700W of amplification, the BDV-IT1000 setup introduces Sony's latest super-slim speakers with finger-sized full-range drive units.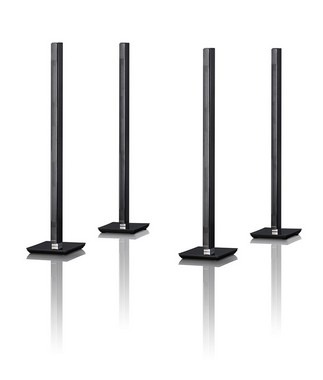 The rear speakers are wirelessly connected, so only require power supplies rather than trailing cables, and the system supports Dolby Digital Plus, Dolby TrueHD and DTS-HD.  Connectivity includes two HDMI inputs, one HDMI output and ethernet for BD Live content, as well as optical digital and analogue stereo inputs and composite/component video inputs; there's also Sony's DIGITAL MEDIA PORT, which can be used to add Bluetooth or WiFi dongles. 
BRAVIA Sync, for controlling entire home entertainment systems with a single Sony remote, and Cinema Auto Calibration, for one-touch initial setup, are included.  If you get bored with DVD, Blu-ray or other high-def content, there's also an FM RDS/AM radio.
No price or availability details as of yet.