Sony BRAVIA KDL 60NX810, 55NX810 & 46NX810 LED LCD 3D HDTVs Announced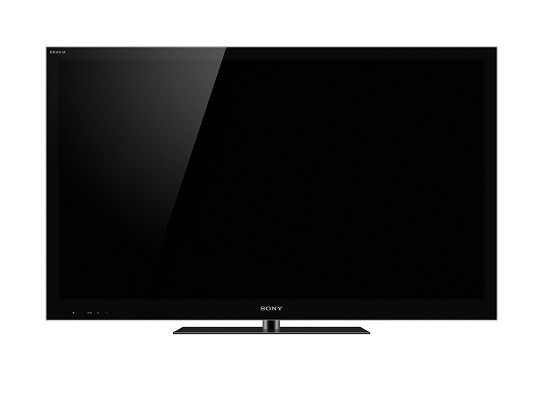 Sony loves to bundle their announcements. No problems here, especially when they all fall in the same line of HDTVs, featuring that 3D technology you either love or hate. This time around its 3 brand new BRAVIA sets, all of which are littered with features, but also come packing that price tag we all love or hate. Jump in after the break to take in the feature set, and start saving your pennies for what could very well be your next splurge purchase.
The 46NX810 is a 46-inch 1080p full HD resolution HDTV, but it also comes fully capable of playing your favorite 3D movies. (You're looking forward to Piranha 3D coming to your living room, right?) It also features DynamicEdge LED back-lighting, which features local dimming. You also get MotionFlow PRO with a refresh rate of 240Hz. There's integrated WiFi, making sure that you'll be able to connect to your home network easily enough. And considering it's a BRAVIA set, you get access to the proprietary widgets. For all other models except the 46-inch model, there's the LightSensor feature, which will automatically adjust the brightness of your set depending on the light within the room.
We received two press releases. In the first, all of the TVs seem to have the same features. However, in the press release you'll read below, the 46-inch model does not include the LightSensor feature, so you'll have to just live with whatever your brightness is set at. As we just mentioned, there's the 46-inch model. The next stage up is the 55-incher, and then finally the 60-inch model. They are all due in September. The 46-inch model will cost you about $3,000; the 55-inch will run you about $3,700; and that 60-inch set will cost you a cold $4,700. Check out the full press release below.
Press Release
SONY LAUNCHES NEW 3D BRAVIA TVS JUST IN TIME FOR KICKOFF

• Just in time for the kickoff of the fall football season, Sony just announced three new 3D BRAVIA TVs that are perfect for the big game.

With a number of college and pro football games slated to be broadcast in 3D this fall, Sony's BRAVIA is the perfect way to see the next dimension in sports — the full HD picture puts you right on the sideline!

• Offering outstanding contrast with smooth, vibrant images, Sony's new NX810 HDTV models have great picture quality even in brightly lit rooms – perfect for that lazy afternoon watching all the games and following your fantasy football league.

• With built-in Wi-Fi and access to Sony's BRAVIA Internet Platform and the company's new movie service, Qriocity, the Sony not only offers a great picture, but access to a massive amount of online content to match.

• In screen sizes including 60, 55 and 46 inches, these new Sony models have any room covered.

• Also, anyone who purchases one of the new 3D BRAVIA models will receive two free Blu-ray 3D titles and a PlayStation® Network voucher enabling 3D BRAVIA purchasers to download stereoscopic 3D gaming experiences on the PS3.

Quote:

• "BRAVIA is optimized to deliver the best possible 3D consumer experience by leveraging the vast knowledge from our theatrical and professional products groups," said Chris Fawcett, vice president of Sony's television business. "3D is driving the growth of the entertainment industry and only Sony is involved in every stage of the platform."

BRAVIA® KDL-60NX810 Edge LED LCD HDTV with 3D

Available in September for about $4,700

• Full HD 1080p Resolution with 3D

• DynamicEdge LED Backlighting with local dimming

• Motionflow™PRO 240Hz Technology for Smooth Motion

• Built-in Wi-Fi® for Network Connectivity

• BRAVIA® Internet Video & Widgets

• LightSensor™ adjusts backlight with room light

BRAVIA® KDL-55NX810 Edge LED LCD HDTV with 3D

Available in September for about $3,700

• Full HD 1080p Resolution with 3D

• DynamicEdge LED Backlighting with local dimming

• Motionflow™PRO 240Hz Technology for Smooth Motion

• Built-in Wi-Fi® for Network Connectivity

• BRAVIA® Internet Video & Widgets

• LightSensor™ adjusts backlight with room light

BRAVIA® KDL-46NX810 Edge LED LCD HDTV with 3D

Available in September for about $3,000

• Full HD 1080p Resolution with 3D

• DynamicEdge LED Backlighting with local dimming

• Motionflow™PRO 240Hz Technology for Smooth Motion

• Built-in Wi-Fi® for Network Connectivity

• BRAVIA® Internet Video & Widgets