Sony announces PlayStation-branded Pulse stereo headset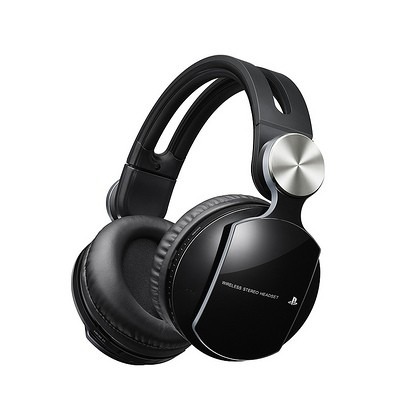 If you're the kind of gamer that needs to be so immersed in what you're playing that you need to tune out all other noise, then Sony is looking out for you. The company has just announced a new pair of wireless headphones that will be available this fall. It's called the Pulse Wireless Stereo Headset – Elite Edition.
Sony promises that the headset will offer higher fidelity speaker drivers for dynamic sound, preset modes to optimize the audio experience, noise-cancelling microphones, and 7.1 virtual surround sound. It also has a feature called BassImpact, which Sony says delivers "an unprecedented level of immersion, while sharpening your perception on the battlefield or anywhere else you play."
The Pulse headset will be available in the fall for $149.99. This isn't the first time Sony will be launching a PlayStation-branded headset. The company launched an Official PS3 Wireless Stereo Headset last year. This new set doesn't reference PlayStation in its name but there are PlayStation logos etched into it.
[via PlayStation Blog]