Sony All Access subscription gives you access to all its MMOGs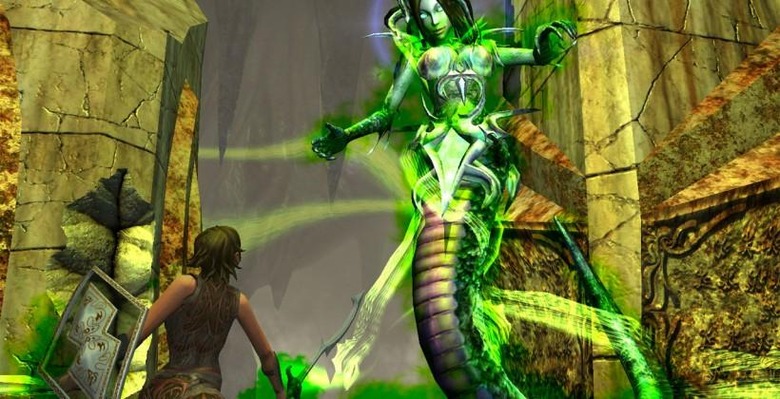 Sony may not have the most popular MMO games online these days, but it does have several offerings that are still popular. Sony Online Entertainment has announced that it has a new All Access membership plan that will let gamers play any of the MMO games that it offers for one monthly subscription rate. There are five current games available and three more on the way.
The currently available MMO games that you can get access to with the All Access plan include EverQuest, EverQuest II, DC Universe Online PC, and PlanetSide 2 PC. The games that will be coming in the future that gamers will get access to include EverQuest Next, Landmark, and H1Z1. To access all these games, players will pay $14.99 monthly.
Other perks are included with the membership fee such as 500 Station Cash each month for use in game marketplaces, a 10% discount on marketplace purchases, and access to promotions and offers during the year. Sony is updating all existing individual game memberships to the new All Access plan.
Gamers who purchase the new All Access subscription for longer terms can get it for less than $14.99 monthly. Sony is offering 3, 6, and 12-month options. Vanguard: Saga of Heroes is on the list, but that game will be closed up sometime this year. Two of the MMOs that Sony operates closed on March 31, including Star Wars: Clone Wars Adventures and Free Realms.
SOURCE: TomsHardware