Sony adds full 4K VPL-VW350ES projector to its lineup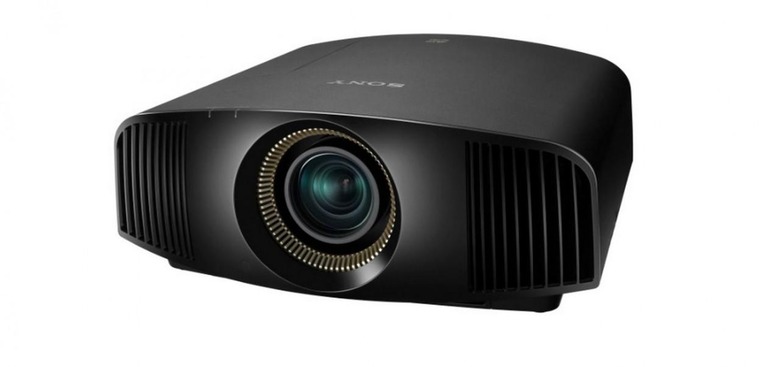 Projectors are lovely for those times you want to watch a movie spanning the length of your living room wall or hold a presentation, and to help facilitate that comes some new Sony models, not the least of which is the full 4k-resolution VPL-VW350ES projector. With this model, users are presented with a solid 4096 x 2160 resolution. Still, Sony promises that this ultra high resolution doesn't come with a compromise in image quality — the ability to handle fast motions and offer deep contrasts are both still there.
Sony introduced its new projectors at CES 2015 earlier this week. Looking at the VPL-VW350ES in particular, the maker has utilized its 4K SXRD panel tech for those aforementioned image quality aspects like deep contrast. There's also TRILUMINOS tech, which Sony users will be familiar with thanks to the rich colors it offers.
In addition, this 4K projector offers 1500 lumens and Motionflow picture, which helps deal with those fast-paced parts of a movie or sports event. There's low-latency to please the gamers among us, unspecified control options that Sony says are "for enhanced home automation capability", and both HDMI and HDCP 2.2.
As far as construction goes, the VPL-VW350ES features a front air exhaust, which gives users some flexibility in deciding where they want to mount the unit. There's an integrated RF 3D transmitter, powered zoom lens, and 3D synchronization stability.
Sony says it'll be launching the projector this month, and that it'll cost less than $10,000 USD when it arrives.
SOURCE: Sony Blog