Sony Action Cam now packs 4K at 30fps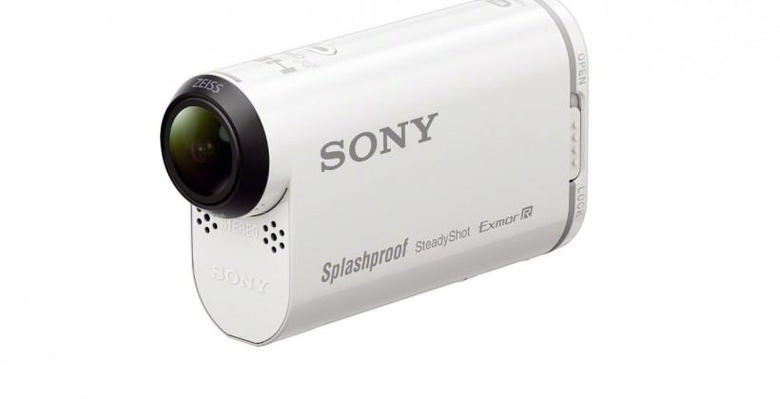 Sony, no stranger to innovative imaging devices and features, have re-dedicated themselves to the action camera market. At CES this week, Sony is rolling out two new action cameras, along with accessories and incoming software that will make their new action cams really useful for smartphone users. The AS200V Action Cam from Sony is a refresh of their Action Cam from last year, boasting improved image quality. Sony's FDR-X1000V sets a new standard, offering up 4K video from a handheld action cam.
AS200V might be iterative, but it's still great. You'll get full pixel readout, improved image stabilization, an HDMI out and new manual controls. The AS200V can capture 1080p video at 60fps, 720p at 120fps, and WVGA film at 240fps.
The FDR-X1000V is Sony's action cam bread-and-butter for 2015, and they've cut no corners with this one. Splash-proof, the FDR can capture full 4K content (3840 x 2160, to be precise) at 30fps.
The FDR has a Zeiss Tessar lens with a 170-degree field of view. A back-illuminated Exmor R CMOs sensor is backed by a BIONZ X processor. It also boasts the full pixel readout Sony is known for.
Sony is also cobbling in a new version of their SteadyShot stabilization technology into the FDR-X1000V, with they say is three-times more effective at dampening high-frequency vibrations. Sony makes no bones about it, either: this feature is meant for drone video footage.
For those not looking for 4K, the FDR-X1000V can capture Full HD footage at 120fps, or HD at 240fps. Wind noise reduction and a stereo mic are also included, here.
Both cams also have a feature Sony calls Highlight Movie Maker, which automatically takes some footage form a shot and makes a highlight reel for you, soundtrack included.
A new RM-LVR2 remote lets you control the action whether you're in front of or behind the camera. It's waterproof to 3m, and lets you start/stop recording and view playback. You can even delete pics or video from the wrist-worn remote, and check your framing ahead of shooting.
The AS200V retails for $300, and comes with a waterproof case and standard tripod mount. A package with the RM-LVR2 remote will sell for $400.
The 4K FDR-X1000V starts at $500 with the waterproof case. A bundle upgrade adds the RM-LVR2 remote, and sells for $600.
Both cams will hit stores in March, and Sony is promising a free Action Cam app for iOS and Android in the Spring which will offer a "simple approach to pro-level video editing".