Sony A99 II brings modern technologies to a familiar name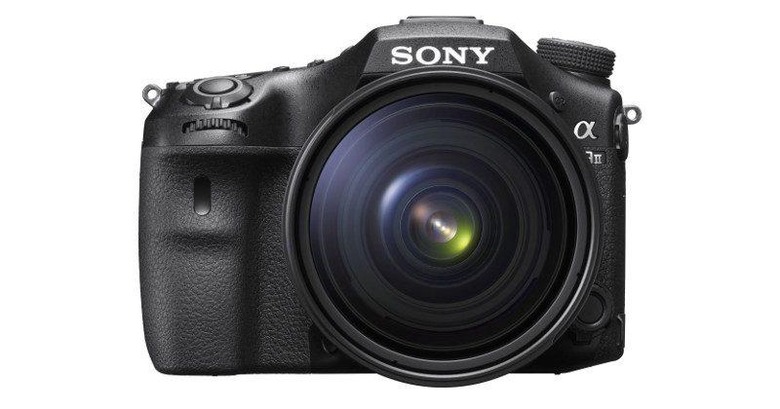 Almost exactly four years ago, Sony introduced what became the flagship model for its line of interchangeable lense cameras, the A99. But for years is too long a time for a flagship to stay at the top and the A99 was eventually overtaken by newer models. At Photokina this year, Sony is attempting to reclaim the throne with an updated camera but still a familiar name. The Sony A99 II obviously takes its lead from 2012's forefrunner, but boasts of the technologies befitting a 2016 flagship.
The Sony A99 II sounds like a poster boy for Sony's latest camera technologies. At the very top of that list is the Hybrid Phase Detect AF that combines 79 dedicated PDAF points with 399 local plane PDAF points, making short work of low-light conditions. Sony also likes to call this its new 4D FOCUS system.
Accurate focus, however, will be rendered useless by shaky hands. That's why Sony has put a 5-axis "SteadyShot INSIDE" image stabilization, well, inside, the A99 II, making its first public debut in an A-mount model. This IS covers all axes and movements, from x,y, pitch, yaw, and roll. Even tiny movements are promised to be of no match to the new precision gyro sensors.
The Sony A99 II also possesses a rather formidable EXMOR R CMOS sensor, with an effective 42.4 megapixel resolution and an ISO range of 100-25600. Paired with the BIONZ X image processing engine, the camera is capable not only of quality photos in any lighting condition, but also of continuous shooting at 12 frames per second.
All of these while still remaining compatible with existing and future A-mount lenses and with a body that is 8% smaller than its predecessor. The new Sony A99 II will launch in November, with a price tag that is heavy as the camera itself is light. Considering that its targeted at the pros, the 3,600 EUR ($4,023) price probably shouldn't come as too much of a surprise.