Sony A8F 4K HDR OLED TV price revealed: preorders now available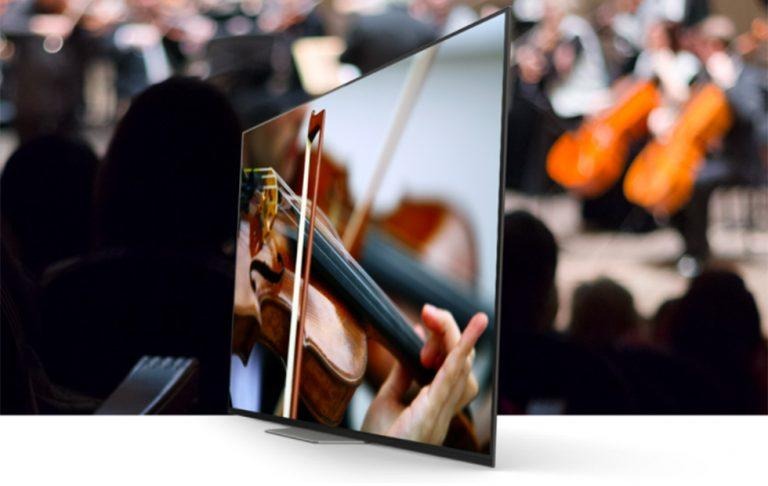 The recently announced Sony A8F 4K HDR OLED television is now available to preorder, and that gives us a price for the model: $2,799.99 USD. That's not cheap, though we didn't expect it to be. There's a lot to like about this TV, not the least of which is its gorgeous, crisp OLED display and X1 Extreme processor. The combination of the two makes it possible to watch high-quality Ultra HD content that features "ultra-detailed pictures," says Sony.
The Bravia A8F is a high-end TV for those seeking a top-tier home entertainment experience. The OLED panel brings the excellent contrast associated with the display technology, but Sony has also focused on audio as a core part of its A8F product. The company calls this "Acoustic Surface," explaining that it provides an immersive experience by playing the audio from the entire screen region rather than just the more narrow speaker area.
The A8F is offered in both 55-inch and 65-inch models, both packing the same X1 Extreme 4K HDR processor, Acoustic Surface audio, OLED panel, and slim, modern design. As far as the high dynamic range part of the picture goes, the A8F supports Dolby Vision, HDR10, and Hybrid Log-Gamma. This model also boasts TRILUMINOS Display for ultra-realistic, vivid color reproduction.
Sony embraced the idea of "soft minimalism" for this model, trimming the bezels down until they were nearly non-existent. All the remains, as far as the viewer is concerned, is a big, beautiful screen surface. The minimalist design keeps the TV from being a distraction in the room, making it easier for owners to set it up in a way that meshes well with their personal space.
Finally, Sony's A8F is a smart TV; it packs Google Assistant, enabling users to pull up content and control their shows using voice commands. If all that sounds appealing, you can order the A8F in 55" and 65" sizes now. The smaller size will cost you the $2,799 listed above, but the larger size will cost you a bit more at $3,799.99 USD.