Sony 3D Dual-View Split Screen Demo For PlayStation 3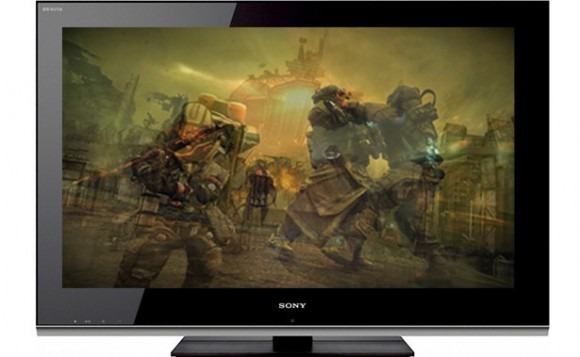 Sony plans to introduce a dual-view 3D mode for its PlayStation 3 that will eliminate the need for split screens when gamers play against each other in the same room on the same TV. The new technology was just demoed in London.
The technology works in a similar way to the split screen TV on dashboards in Jaguars that can display television to the passenger, but a map to the driver. Therefore, where you sit in relation to the screen is important. For two gamers sitting towards each end of the screen, each will see only their own side of the game on the entire screen. If a gamer sits directly in front of the screen they will see both sides of the game.
The demo was done using the recently released Killzone 3 game, which suggests that new games may already be set for this new technology. However, there are no details yet on when the technology will be available to consumers.
[via Pocket-lint]