Sonos pulls Facebook and Twitter ads in temporary privacy protest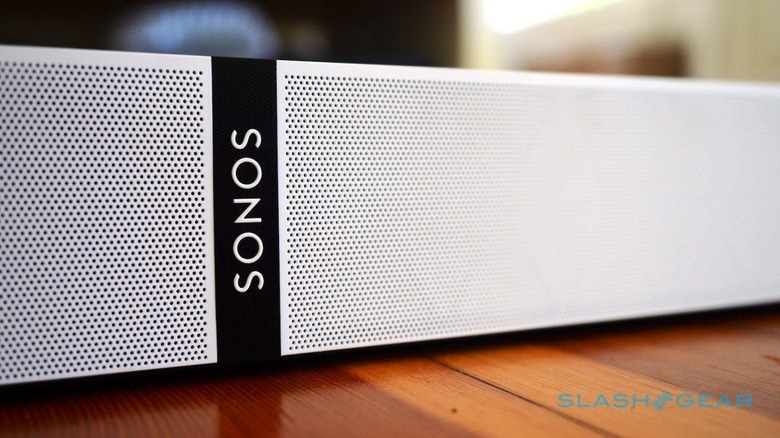 Unless you've been living under a rock, then you likely know that it hasn't been a good week for Facebook. Thanks to Cambridge Analytica's misuse of social media data belonging to tens of millions of Facebook users, the company now finds itself at the center of a scandal that just won't go away. In addition to an ongoing social media campaign urging people to delete their accounts, other companies have started calling out Facebook, such as Mozilla, SpaceX, and now Sonos.
Sonos isn't just calling out Facebook, though; it's called out big tech platforms in general. Over on the Sonos blog, the company explains that it will be pulling its advertising from Facebook, Instagram, Google, and Twitter next week. The ads will disappear from those platforms on Monday and won't run for a week, with Sonos making a donation to Access Now's RightsCon, a digital rights conference.
Sonos says that it's pulling those ads because the recent Cambridge Analytica controversy calls these platforms into question. Specifically, Sonos wonders if Big Tech is doing enough to "balance its own interests with one of its biggest responsibilities: Safeguarding your privacy." One thing is for sure – Sonos certainly isn't alone in asking that question this week.
"We believe that all people have the right to know how their data is being collected and used, and that each of us in the technology sector has an obligation to honor the commitments we make to our customers' privacy," Sonos writes. "Big digital platforms offer us incredible opportunities to personalize and contextualize the advertising we deliver to you. But with the power of those capabilities comes a great responsibility that can't be neglected."
In addition to pulling its ads, Sonos will also be going dark on its Facebook and Instagram pages for the duration of the week. It doesn't sound like Sonos is giving up social media entirely, as its statement suggests that you'll still be able to reach the company through Twitter.
While this is a noble gesture, even Sonos admits that it's a small one, so why not pull advertising from these platforms and disable its social media pages permanently? As it turns out, that isn't so easy. Sonos, like many other companies out there, uses social media as an important tool for engagement with customers, which means that abandoning these platforms permanently could end up hurting Sonos in the long run.
So, for now, Sonos will attempt to nudge the conversation in a better direction through temporary protest. Whether or not Sonos will inspire change on its own is up in the air, but it definitely isn't going to hurt to have Sonos lend its voice to the current backlash. What do you think of this move? Head down to the comments section and let us know!