Sonos IFTTT support lets your smart home sing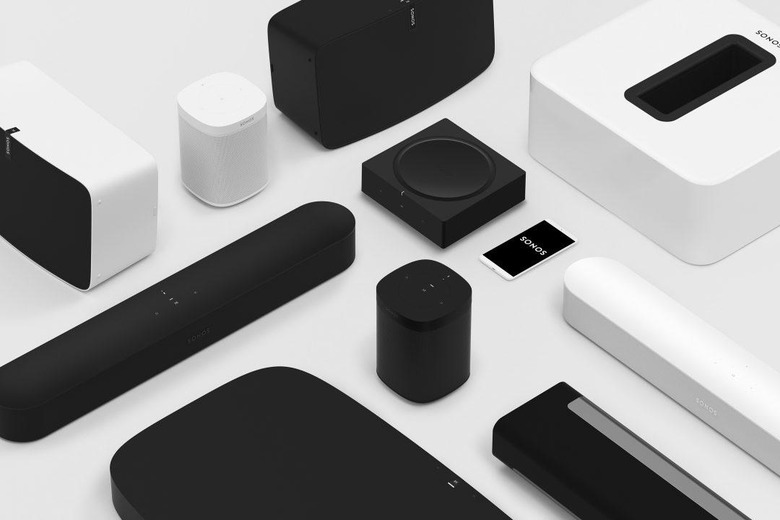 Shortly after launching an open API, Sonos has wasted little time in partnering with a big IoT name. Sonos has announced that its platform is now compatible with IFTTT, which opens up a pretty wide array of options when it comes to integrating your speakers into your smart home set up. For now, IFTTT functionality is launching in beta, which means that you're somewhat limited in what you can do with it.
For instance, Sonos can only be used as the action of your IFTTT recipe, which means that you can't use music as the trigger for other actions just yet. You can, however, use IFTTT to do things like play music when you arrive home at the end of the day, or stop playing music when location data shows you leaving the house. Sonos says you can even direct your speakers to play music when your Dominos pizza order is out for delivery, which is certainly an interesting idea.
The actions you'll have at your disposal include basic playback controls like pause, resume, next, and previous, along with volume controls including up, down, mute, and unmute. When you slot Sonos into an IFTTT recipe as an action, you can pick out a specific song or favorite to play, though full albums and artist playlists are supported as well. With all of that, you certainly have a lot of options when it comes to integrating music into your IFTTT routines.
You can create applets or recipes of your own, but if you're having problems thinking up interesting ways to slot in your music, you can check out the Sonos IFTTT page for pre-made applets. That page tells you what kind of IoT device or app you'll need to carry out the recipe, and though there are only about 20 applets available at the moment, we can probably expect that page to grow as time goes on.
At the moment, there's no word on when IFTTT functionality for Sonos speakers might exit beta. We'll keep an ear to the ground for additional information, and we'll update you when we hear more. Stay tuned.