Sonic The Hedgehog Spins Onto Apple TV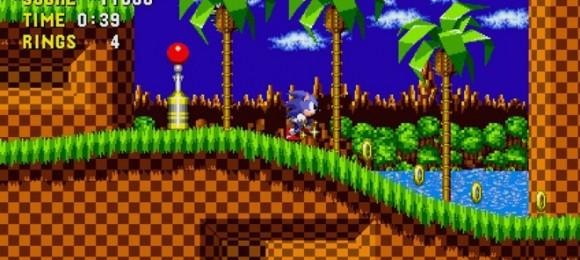 If you ever owned a Sega Genesis console back in the golden days of 16-bit gaming, you almost surely spent some time with the Sonic the Hedgehog games. While the high-speed platforming, loop-de-loop running, ring-collecting hero has long been available on mobile devices, nothing beats playing the games on a real television. Fortunately for iOS and Apple TV users, that opportunity is returning. Sega has just updated the existing app for Sonic the Hedgehog 1, introducing tvOS support.
This means if you're already purchased the game on iOS at some point, you're free to update it on your iPhone and/or download it again at no cost on the new fourth generation Apple TV. If this will be your first time downloading Sonic 1 on either platform, it will cost you a mere $2.99.
If you've never played Sonic the Hedgehog before, you're in for a treat with some of the best fast-paced gameplay the early '90s had to offer. The app is a faithful port of the original Genesis version, but has been optimized for the Apple TV and modern displays. Players can make use of the set-top box's included Siri Remote and its touch controls, or use a certified Made for Apple TV game controller.
Sega has also revealed that this isn't the only Sonic action the Apple TV is getting. On March 24th Sonic the Hedgehog 2 will become available, with the cult-favorite Sonic CD arriving one week later, both as updates to the existing iOS apps. Hopefully we'll see a bundle of all three titles for new players once they're all available for Apple TV.