Sonic the Hedgehog 2 and Puyo Puyo 2 arrive on Switch next week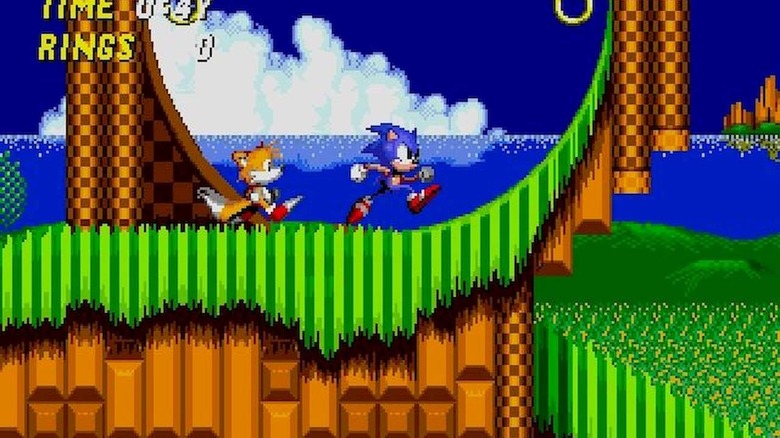 For a few years now, Sega has been re-releasing games that appeared on its classic consoles on Nintendo Switch as part of its Sega Ages series. Next week, two big titles are joining the lineup: Sonic the Hedgehog 2 and Puyo Puyo 2. For Puyo Puyo 2, this will be the first time the game has received an official English localization, while Sonic the Hedgehog 2 will be arriving with some enhancements.Sonic the Hedgehog 2 is widely considered to be one of the best Sonic games ever made – if not the best – so it doesn't really need too much enhancing. However, one new feature Sega is baking into this iteration of Sonic 2 is the drop dash that first appeared in Sonic Mania. The drop dash allows players to transition from a jump to a spin dash when hitting the ground, which allowed for much more fluid movement in Sonic Mania.
On top of the drop dash, the Switch version of Sonic 2 will also be home to a new Super Sonic Mode, which allows you to play as Super Sonic right from the start of the game. Super Sonic is normally only obtainable after collecting all of the Chaos Emeralds, so if you don't want to bother with that, then this mode is the one to play. In addition, the game's time trial mode will get online rankings, and you'll be able to play through Sonic 2 & Knuckles should the mood arise.
For some, the release of Puyo Puyo 2 might be even more exciting than Sonic 2. Puyo Puyo 2 has never had an official English translation here in the west, despite being released nearly three decades ago. The Switch version will have two-player online competitive matches with rankings and a colorblind mode, which is a great feature for any puzzle games that rely primarily on matching colors.
The Sega Ages versions of Sonic the Hedgehog 2 and Puyo Puyo 2 will both be launching on the same day, February 20th. Like most Sega Ages releases, they'll run $7.99 each.