Sonic Emotion 3D Sound Line Hands-On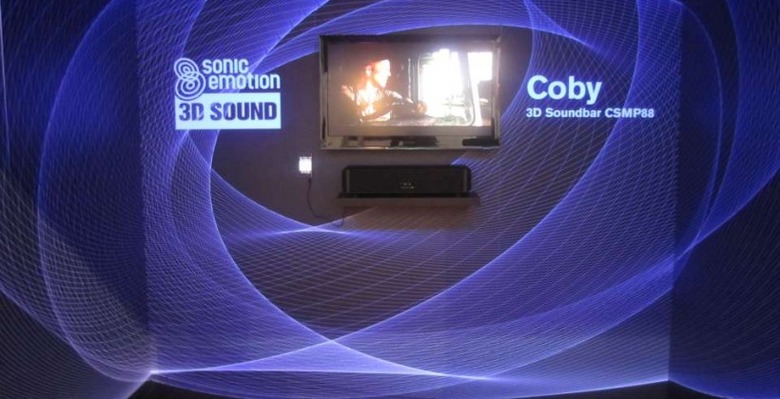 As television sets get slimmer, full surround sound systems are looking more and more out of place. However, along with TV innovation comes audio innovation and Sonic Emotion, a 3D sound company in business for over 8 years, has just announced their new sound line-up for the 2011 calendar year.
Focusing heavily on small clutter-free solutions, Sonic Emotion's 3D sound technology has been embedded into both the Coby CSMP88 3D Soundbar and the Haier Evoke Series 3D Soundbar with docking station. From what we heard, amidst the loud happenings of CES, the sound was very impressive. Bass was great and the sound was of a quality that would be refreshing for any avid home entertainment fan.
The Coby CSMP88 3D Soundbar is available now for $99 and the Haier Evoke Series 3D Soundbar has yet to be given a release or pricing.